Infographic: 3 Effective Ways to Improve Your Mental Well-Being
There are myriad recommendations for improving one's mental health and well-being, but many of these suggestions have no data to back them up. Here are three proven interventions for improving your mental health.
Published: June 20, 2018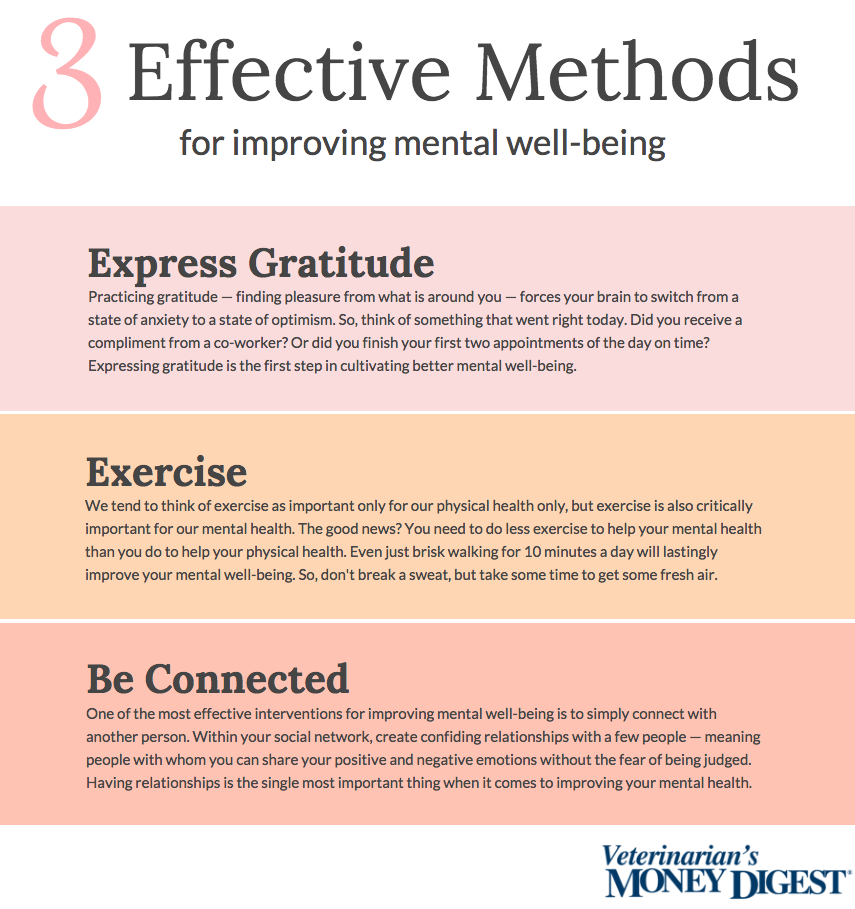 Sign up to receive the latest news from veterinary business experts.