6 Simple Techniques to Reduce Stress
Who couldn't benefit from a little less stress? Use these six techniques to help navigate your next taxing situation.
Published: May 30, 2018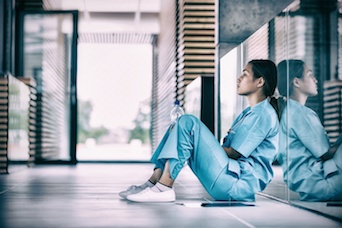 The most recent
Stress in America
survey, conducted annually by the American Psychological Association, found that Americans are suffering from their highest stress levels to date. When asked to pinpoint the causes of stress, nearly two-thirds of the 3,440 respondents reported that money (62 percent) and work (61 percent) were very or somewhat significant sources. And veterinary professionals are certainly no exception.
Rather than wave a white flag in defeat and accept that stress is just a part of the job, explore these six simple, yet effective stress-relief techniques to find the one — or the combination — that works best for you.
RELATED
1. Reflect on a previous success.
When you're in the thick of a stressful situation it's easy to convince yourself that you'll never find an acceptable resolution. But remember, this isn't the first — or second or third — time you've faced a dilemma, and it likely won't be your last.
Instead of becoming overly consumed with your thoughts, take a few minutes to recall a similar obstacle that you overcame, such as relocating to a new veterinary practice or meeting a seemingly impossible deadline. This simple exercise can help put your current struggle into perspective and also serve as a reminder that you've already proven to be
resourceful and resilient
.
Sign up to receive the latest news from veterinary business experts.