Confidence Killers
What's at play when employees lose faith in management, and how can management rebuild their trust?
Published: October 26, 2017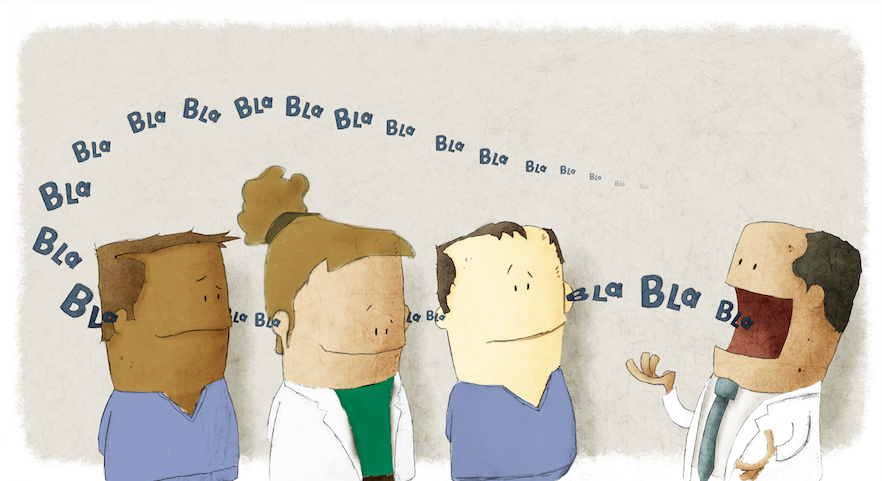 In recent years, the veterinary profession has focused on how trust and rapport can help build the veterinarian-client relationship and enable veterinarians to practice better medicine. Being considered trustworthy in the eyes of clients is obviously important, but being considered an authentic and honorable leader in the eyes of your team members is just as vital to a successful practice.
According to a 2016 Edelman Trust Barome- ter survey, 1 in 3 employees do not trust their employer.
1
The American Psychological Association found that at least half of all workers do not think that their employers are open and honest with them.
2
RELATED:
Clients who don't trust their veterinarian may not follow his or her recommendations and instead resort to asking Dr. Google. Others may post messages on social media about that lack of trust.
Similarly, a lack of trust within the veterinary team also has far-reaching effects, namely that employees may not feel connected to the business strategy, may think that the work culture is toxic and may not strive to reach higher performance levels. The result may be a lack of employee engagement that negatively affects client service, team performance and financial success.
Trust Busters
Because trust in the practice's leadership among team members is so important, how can owners and practice managers identify problems? The following issues are directly linked to a breakdown in trust
3,4
:
Inconsistent communication: Messages from practice owners and managers do not match, and leaders fail to tell the truth, walk the talk and consistently do what they say they are going to do.
Inconsistent standards: Leaders play favorites, bend the rules or make seemingly random or haphazard changes.
Misplaced benevolence: Employees are not held accountable, and bad behavior or incompetence is ignored.
Broken commitment: Leaders make promises about training and career advancement and then renege.
Elephants in the room: Practice owners pretend that some problems do not exist because it is easier to ignore them than deal with them.
Lack of availability: Owners or managers never have time to meet with team members, claiming they are too busy to answer questions or listen to concerns.
Not giving credit where it is due: Leaders fail to acknowledge the hard work and contributions of team members.
Toxic environment: Owners and managers lack integrity, gossip about other team members or fail to keep confidences.
Micromanaging: Leaders want excessive control over everything and do not seem to trust others to do their jobs.
Many of these trust busters are tied to management practices, change management and transparency. However, it is easy to fall victim to one of these when involved in challenging management duties, dilemmas and business operations. Think back to a time when the team received mixed messages about an associate doctor leaving the practice or when a discussion about a performance issue, such as arriving late to work, was dropped because the person was highly skilled. It is very easy to get trapped in one of these situations, and team members invariably take notice.
Trust Builders
It is easy to destroy trust, but it takes extra effort to build it back up. The following trust builders can help
5,6
:
Listen and act: Create an organization that takes employee concerns seriously.
Give trust: Trust others to earn their trust in return. Trust is a two-way street.
Communicate values: Treat all employees fairly without unpredictable behavior.
Recognize accomplishments: Praise others, and celebrate their accomplishments.
Don't ignore mistakes: These can be learning experiences, so discuss any problems and provide constructive feedback.
Share information: Conduct stay interviews with valued team members (see Build Trust With Stay Interviews), and use open-book management techniques.
Respect others: Develop relationships, solicit opinions and follow through with commitments.
Invest in professional development: Develop employees professionally, and set challenging goals for them.
Walk the talk: Lead by example.
Trust is the glue that holds teams together. It must be part of the strategic plan and is a mission-critical way to promote and sustain business success. Being a high-trust organization will benefit patient care, client service and team performance. But building trust takes time. Train supervisors, managers and all team members about trust busters and trust builders.
---
Ms. Dunn is an award-winning speaker, writer and consultant who brings over 40 years of in-the-trenches experience and business education to veterinary management. She is founder and CEO of Snowgoose Veterinary Management Consulting, which helps veterinarians develop strategic plans that consistently produce results.
---
References:
Sign up to receive the latest news from veterinary business experts.