UPDATE: Zoo Finds Veterinarian Not Linked to Manatee Deaths
ZooTampa has responded to allegations that its lead veterinarian was connected to the injury and death of multiple manatees.
Published: December 13, 2018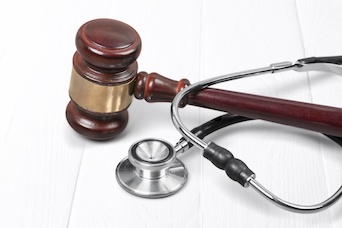 UPDATE (December 13)
—Following an extensive review of its manatee care program, ZooTampa announced this week that the actions of Ray Ball, DVM did not cause the death of any manatees.
The zoo's independent assessment was completed by a panel of licensed veterinarians, who reviewed the manatee program's facilities, personnel, policies, protocols, practices, and the environment in which the program operates. During the review, Dr. Ball remained on administrative leave and Lauren Smith, DVM was appointed interim lead veterinarian. According to the zoo, Dr. Smith will continue to be the lead veterinarian for manatees even after Dr. Ball returns to work at the zoo.
"In our opinion, many of the complaints on Ball were a result of misunderstanding and miscommunications," ZooTampa President Joe Couceiro said.
---
(November 20)
—Two Florida Congress members have demanded a full investigation into allegations regarding a senior veterinarian from ZooTampa. In a letter to US Secretary of the Interior Ryan Zinke, Reps. Charlie Crist and Kathy Castor accuse Ray Ball, DVM, of veterinary malpractice toward manatees living at the zoo.
The US Fish and Wildlife Service, which reports to Zinke, sent a letter to zoo officials last month regarding credible reports that the veterinarian had repeatedly harmed manatees through improper medical procedures. Specific allegations include poor nutrition, unorthodox drug use, improper field amputations, and accidental deaths.
The agency has given ZooTampa—formerly known as the Lowry Park Zoo—until December 7 to respond to the reports. It has also warned that until that time, Dr. Ball is suspended from providing veterinary care to any manatees and his alleged activities could pose a threat to the zoo's license to handle manatees in the future.
ZooTampa is home to more than 1300 animals and receives approximately 1 million visitors each year. According to the zoo, since 1991 its program has helped more than 400 sick or injured manatees.
The notification from the agency outlined 4 specific lines of inquiry:
Chest taps: These are often necessary after a manatee is hit by a boat, which can result in broken ribs and a lung puncture that leaves the manatee unable to submerge safely. The chest tap removes the air and determines the size of the puncture. "After chest taps were performed by Dr. Ball, 2 manatees died, and the necropsy reports showed perforations in the lungs from chest taps," the letter said.
Amputations: The letter stated that Dr. Ball performed in-field amputations of manatees' flippers on multiple occasions. At times, these were conducted without treatment for infection or pain, and some manatees were released with exposed bones.
Experimental drugs: The letter called into question the use of experimental drugs and methods of drug administration that the veterinarian used on injured or ailing manatees.
Nutrition: The letter also raised concerns over the zoo's practice of feeding hay to young or injured manatees. Although hay is cheap, it offers no nutritional value to manatees.
"We take any and all questions about animal care very seriously," zoo CEO Joseph Couceiro said in a statement. "The zoo's track record of providing excellent care in manatee rescue, rehab, and release has been exceptional, and is recognized nationally and internationally."
In response to the letter, Couceiro explained that Dr. Ball, who also serves as the zoo's vice president of medical sciences, will be on paid administrative leave while the zoo reviews veterinary care procedures. In his absence, the zoo plans to assemble a team of veterinarians and manatee experts to review Dr. Ball's actions. Zoo officials hope the results of this review will address the agency's inquiries.
"Our animal care team at ZooTampa is deeply committed to protecting and helping save Florida manatees and other state endangered wildlife," Couceiro said.
Sign up to receive the latest news from veterinary business experts.