You, Inc.
Have you ever considered what would happen if you pretended to be the CEO of your own company—a company of one?
Published: September 17, 2018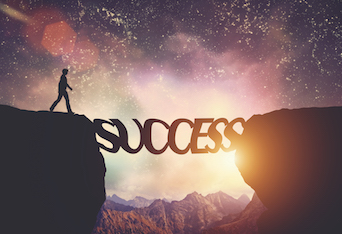 In his book
21 Success Secrets of Self-made Millionaires
, business and professional development coach Brian Tracy said, "The biggest mistake you can ever make is to think you work for anyone but yourself. From the time you take your first job until the day you retire, you are self-employed." His advice: Think of yourself as the CEO of your own personal services corporation, in charge of all aspects of the business, from your physical and financial well-being to your career and personal relationships. Accept full responsibility for the choices you make and the effort you put forth. Doing so—even for a short period—may just give you a new perspective on your career.
You're the Boss
Public Relations
Who better than you can ensure that you stay top of mind when pet owners in your community seek veterinary care? Whether you write a blog, create a website, or publish a column in the local newspaper, establishing yourself as a trustworthy professional should be part of your company's mission. This has nothing to do with ego; it's about providing clients and their pets with the exceptional care they deserve.
RELATED:
Sales
To some,
sell
is a 4-letter word, but others recognize that nearly everything in life has to do with selling. If you can't sell your services, talent, and knowledge, how are you going to eat, raise a family, go on a vacation, pay down debt, and retire one day? If the word
selling
still seems off-putting, consider it as promoting your services instead.
Self-Development
Some advisers recommend that companies reinvest 3% of income in staff development. If your employer gives you an allowance for continuing education and you reinvest 3% of your salary in addition to that, your skills and knowledge will grow quickly and you will become a more valuable employee. Ultimately, this translates into a smarter you, happier clients, healthier patients, greater income, and a more enjoyable career.
Benefits
Make sure you have appropriate insurance coverage (including disability), and plan aggressively for retirement. This includes maxing out your individual retirement account contributions and, if your employer offers it, funding a 401(k) regularly. Likewise, if your hospital offers vacation days, take them! Vacations are good for your mind, body, and soul. Meet new people, discover new horizons, explore new cultures, and you will come back a better you.
Accounting
Do you know your monthly income-to-expense ratio? Don your accounting hat regularly, and balance your checkbook, review your banking and investment statements, and effectively manage your debt. These are not incredibly exciting activities, but they are critical to your future.
Research and Development
If your current position isn't your dream job, consider what your ideal position is. What is the best compromise considering location, benefits, housing costs, tax burden, and other relevant factors in your life? How can you gain skills and knowledge so that you become a more valuable employee? What niche can you fill, what new skills can you learn, or what new service could you manage? Answering some of these questions will set you on the path toward your goals.
Customer Service
Although it may be an impossible goal in veterinary practice, strive for 100% client satisfaction. Aim to receive a thank-you card or a small gift from 10% of your clients as a way to prove objectively to yourself that you are doing a great job of exceeding clients' expectations.
A Fresh Perspective
A practice owner's perspective is typically much different from that of a team member. The owner is more likely to pick up a piece of trash off the floor in the treatment room or the parking lot rather than ignoring it and hoping a colleague will do it. He or she is well aware of how much it costs to run a successful practice, factoring in inventory, equipment, and utilities as well as employee salaries, benefits, and so much more.
Practice owners also have tremendous respect for time spent working. No more idle chat by the watercooler or the coffee machine; no more covert personal phone calls, emails, or text messages; no more late arrivals or early departures. Most practice owners, in short, are focused and efficient.
That's not a bad work ethic, is it? By considering yourself the big boss of You, Inc., you'll be more likely to achieve professional success. Why not try it, if even for a day, a week, or a month, and see
what happens?
---
Dr. Phil Zeltzman is a board-certified veterinary surgeon and serial entrepreneur. His traveling surgery practice takes him all over Eastern Pennsylvania and Western New Jersey. You can visit his websites at DrPhilZeltzman.comand VeterinariansInParadise.com.
Sign up to receive the latest news from veterinary business experts.