VMD Weekly Roundup: Do Pets Improve Kids' Health?
Researchers say pets don't improve the mental or physical health of children, Colorado offers a new loan repayment program for veterinary debt assistance, researchers foster new hope for transplanting pig organs into humans and more in this week's veterinary news roundup.
Published: August 11, 2017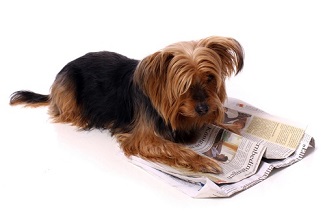 •
Preventive Veterinary Care Lowers Pet Expenses
(
Business Insider
)
"Seeking a veterinarian's recommendation for wellness care not only saves pet owners money, but also helps prevent our pets from unnecessary, painful ailments," said Carol McConnell, DVM, MBA, vice president and chief veterinary officer for Nationwide insurance company.
•
Parenting Techniques Even Apply to Guide Dogs
(
ABC News
)
"Dogs who received more independence and less support from their mothers were more likely to be successful in becoming a guide dog, and they also demonstrated improved problem-solving skills," according to a new University of Pennsylvania study.
•
Dr. William McGee, Pioneering Equine Surgeon, Dies at 100
(
Dailey Racing Form
)
"Dr. McGee's famous patients included Man o' War — whose centennial is being celebrated this year. He was the final veterinarian to care for the Hall of Fame horse as an aging stallion in Kentucky. He specialized in management of breeding stock and was in the forefront of various advances in that specialty."
•
Study: Pets Don't Improve Kids' Health
(
Mercury News
)
"Contrary to popular belief, having a dog or cat in the home does not improve the mental or physical health of children." According to a new RAND Corporation study, "there's no evidence that children from families with these pets are better off either in terms of mental or physical health."
•
West Coast Wildfires Affect Pets Just Like People
(
KREM 2 CBS
)
As the season is changing, officials from the Washington State University's College of Veterinary Medicine "recommend that animal owners be aware that wildfire smoke advisories, issued by county and municipal health districts for people, apply to animals, too."
•
Frog Pregnancy Tests Nearly 100 Percent Reliable
(
Business Insider
)
"Injecting a healthy frog with pituitary extracts from another could trigger ovulation within a matter of hours," according to a historical review published by scientists John B. Gurdon and Nick Hopwood in the International Journal of Developmental Biology.
•
New Colorado Veterinary Debt Assistance Law
(
Colorado State University
)
With an acute shortage of large-animal veterinarians in rural communities, a new loan repayment program "will provide additional opportunities for students to ease the burden of debt and move forward with assisting our agricultural producers with their veterinary needs," according to Colorado Commissioner of Agriculture Don Brown.
•
The Ethics of Animal Research
(
Medical Xpress
)
In the British journal Pharmacology Research & Perspectives, a new review examines the chronology and evolution of ethics in animal experimentation and "provides a concise summary of previous and extant thought on animal experimentation ethics and how these translate into legislation to mandatorily review ethical practices in animal research."
•
New Hope for Transplanting Pig Organs into Humans
(
New York Times
)
"In a striking advance that helps open the door to organ transplants from animals, researchers have created gene-edited piglets cleansed of viruses that might cause disease in humans. The experiments, reported in the journal Science, may make it possible one day to transplant livers, hearts and other organs from pigs into humans — a hope that experts had all but given up."
Sign up to receive the latest news from veterinary business experts.