VitusVet to Partner With the Indo-American Veterinary Medical Association
Through an exclusive partnership, VitusVet will offer its smartphone app to IAVMA members at a special price.
Published: March 09, 2018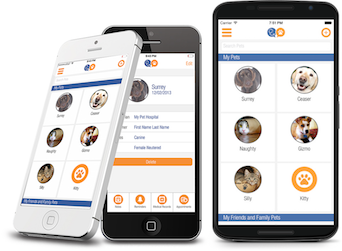 VitusVet — a smartphone app that allows online sharing of pet health records — has announced an exclusive partnership with the Indo-American Veterinary Medical Association (IAVMA). The collaboration will provide IAVMA's members with service and product features through a flexible pricing plan created specifically for the association.
"IAVMA was searching for a technology platform that is as innovative as the professionals in our practices, and we found it in VitusVet, which meets and exceeds our criteria," said Kanwaljit Mann, DVM, MPVM
,
IAVMA president.
The partnership will begin with the association's California-based members before extending to veterinary professionals affiliated with all 131 local IAVMA locations. The VitusVet features being offered to the association include:
VitusVet app for clients that is branded for each practice
Access to patient medical records through the VitusVet website and app
Text and picture messaging capabilities between the practice and its clients
Ability to send digital reminders via text, email and push notifications
Medication orders and refills through the VitusVet online store
Digital appointment confirmations
Post-appointment surveys with positive online review solicitation
"Our primary goal is to make pet health care simple and affordable for our customers, and the VitusVet solution provides both vets and pet parents efficiency and convenience, which we believe will benefit everyone, particularly pets," Dr. Mann said.
Sign up to receive the latest news from veterinary business experts.