Veterinary Service Trends to Follow
Don't get left behind. These are the trends more and more veterinarians are integrating intro their practices.
Published: July 28, 2018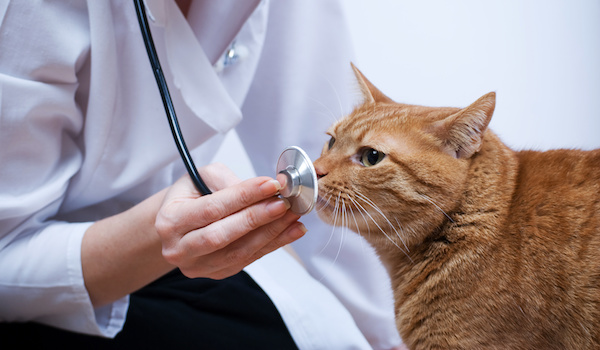 The pet care industry in the United States is at an all-time high, reaching
$86 billion in 2017
. It's anticipated that the industry will continue to grow at an even faster rate this year. And it's not just pet food, accessories, and toys that pet owners are spending their money on. With the increasing number of pet owners—there are an estimated 78 million pet dogs and cats in the US—the demand for quality veterinary services has also experienced a strong growth.
In addition to revenue growth, the veterinary industry is also in the midst of a technology boom, and groundbreaking technological advances have expanded treatment options and provided pet owners with the ability to ensure that their companion animals live longer. The caveat? Although pet owners are eager to take advantage of new services, veterinary care providers that have been slow to adapt to the rapid growth and industry advancements may get left behind.
RELATED:
These are some of this year's top trends that practice owners should consider in order to stay ahead of the competition.

Wearable Tech that Monitors Pet Health
More and more pet owners are investing in
smart wearables
that help them monitor their pets' health. These include GPS trackers as well as devices that capture body temperature, heart, and respiration rates, activity levels, and other important health parameters. There are even ultrasonic therapy devices that help reduce muscle spasms and increase circulation. These devices have largely been promoted to pet owners, but the data can assist veterinarians in providing appropriate healthcare services—both for diagnosing a possible condition and monitoring a patient's recovery after surgery or treatment.

Big Data Technologies
Much like in human medicine, a growing number of veterinarians are adopting big data technologies to expand treatment options for patients. These technologies are regularly used to diagnose potential diseases but can be a costly investment. Some veterinarians eager to add these services to their hospitals have resorted to financing options, including business loans, to get the technology they need. Nonetheless, it's worth the investment.

Stem Cell Therapy
Another major trend is
stem cell therapy
, which resulted from decades of scientific research. It offers potential treatments for a number of diseases, including those that are difficult to treat or of which animals have a lower rate of survival. Stem cell therapy in veterinary medicine has been proven to be highly effective in the treatment of osteoarthritis, as well as injuries to bones, tendons, ligaments, joints, and the spinal cord.

Pain Management and Laser Therapy
One of the major challenges in modern veterinary medicine is addressing and treating pain in animals. Along with traditional therapies, veterinarians are now offering laser treatments to alleviate painful conditions— like joint pain—and promote healing.

Premium Services for Higher Revenues
Pets are more than furry companions. They have become members of the family and pet owners are looking for clinics that offer premium services, ranging from high-tech medical therapies to telemedicine.

Cloud-Based Veterinary Software Programs
For many practice owners, one of the keys to running a successful clinic is the ability to access their patients' records anytime, from anywhere. At the same time, they want a system that can speed up paperwork, billing, communications, and records management. To meet these needs, many clinics have invested in
cloud-based software programs
that help save them time, money, and effort and let them focus on what they do best—providing quality care.
Pet Insurance
The advances in the technology and quality of services offered by veterinary practices have led to a price increase in many services. As a result, many experts suggest that clinics promote pet insurance to their clients. Not only does it aid clients in paying for services, but more pets will get the care they need and practice revenue grows.
---
Lidia Staron is a part of content and marketing team at OpenLoans.com. She contributes articles about the role of finance in the strategic-planning and decision-making process. You can find professional insights in her writings.
Sign up to receive the latest news from veterinary business experts.