Veterinary Innovation Summit Explores Diversity in Veterinary Medicine
In addition to technological advances, diversity in veterinary medicine was an overarching theme of the 2018 Veterinary Innovation Summit.
Published: May 24, 2018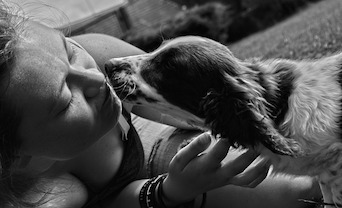 In early April, veterinary leaders from around the country converged on College Station, Texas for the second annual Veterinary Innovation Summit to explore the countless ways veterinarians are impacting the world.
Held at the Texas A&M College of Veterinary Medicine & Biomedical Sciences campus, and co-presented by the North American Veterinary Community's Veterinary Innovation Council, this year's main focuses were the trends and technologies that impact the profession, including blockchain, telemedicine and devices powered by artificial intelligence.
RELATED:
In addition to data-driven advances, a strong emphasis was placed on progressive changes that need to be made in order to keep up with the demands of the profession. In an impactful session about women's roles in veterinary leadership, Eleanor M. Green, DVM, DACVIM, DABVP, dean of the Texas A&M College of Veterinary Medicine & Biomedical Sciences, moderated an insightful and honest discussion between a panel of veterinary professionals that included Julia Stephanus, founder and president Avviare Consulting; Jeannine Taaffe, vice president, digital health at connected solutions for Mars Petcare; Ellen Lowery, DVM, PhD, a professor at Kansas State University; and Charlotte Lacroix, DVM, LD, owner of Veterinary Business Advisors. During the hour-long program, the group discussed the importance of balancing diversity within the veterinary industry while continuing to stay true "to our roots." The panel was candid about the challenges they've faced in their careers, such as antiquated thinking or delayed acceptance of innovative ideas, and the various methods they've implemented to move toward success.
Another session of note included a panel of deans from leading veterinary colleges who provided insights into the opportunities for inclusion and diversity within the industry and the work needed to best prepare the next generation of graduates.
As part of their session, the deans referenced an earlier talk at the summit led by David Haworth, DVM, PhD, president of PetSmart Charities, that underscored the importance of providing veterinary care to underserved populations. Dr. Haworth spoke about marginalized communities and provided economic data that outlined some of the financial benefits veterinarians stand to gain when they provide services to households that report an annual income of $50,000 or less. He emphasized that individuals in this financial bracket love their pets and are willing to pay for their care, but have limited access to basic veterinary medical services.
"To better meet the needs of these pet owners, and to fully meet societal needs as the demographics in our country continue to shift, it is critical that the veterinary medical profession enhances its diversity and inclusion," James W. Lloyd, DVM, PhD, dean of the University of Florida College of Veterinary Medicine, said.
Dr. Lloyd explained that, for its part, the University of Florida College of Veterinary Medicine is moving in this direction by establishing a new college-wide standing committee to focus on diversity and inclusion. The university is also developing a pipeline program through new and stronger relationships with primary schools and minority-serving undergraduate institutions across the southeastern United States and expanding service-learning opportunities in underserved communities.
Sign up to receive the latest news from veterinary business experts.