Veterinarians Wanted in the Lone Star State
It's said that "everything is bigger in Texas," and that includes opportunity. If you're wondering if and when you'll ever get ahead in practice, you might want to consider the Lone Star State.
Published: December 05, 2017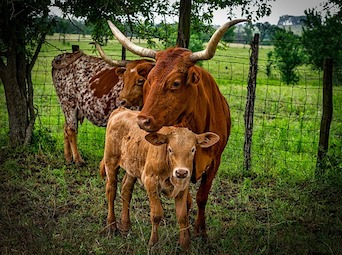 I spent my Thanksgiving holiday with family in Houston and was somewhat surprised to find that the place is booming. A lot of the city's success comes from the pro-business attitude both in the metropolis and in the state as a whole. No hurricane is holding them back.
"I'm on another planet," I told my sister, who has lived in Houston for over 30 years, comparing her home to the sad condition of commerce in my home state of New Jersey. A worker in the health care sector, my sister embodies the Texan can-do attitude.
The vitality and diversity of business in Houston are breathtaking. Most amazing of all is that there over 10,000 city restaurants, which is good because its city residents dine out more than in any other U.S. city.
And while only New York City has more Fortune 500 headquarters, life in Houston is affordable. When it comes to stretching a paycheck, Houston is tops among U.S. cities, according to
Forbes
. The city's population is quickly soaring to nearly 2.8 million.
RELATED:
Texas is also earning praise for being an excellent location for entrepreneurs, which is good news for veterinarians. Among the 25 largest states in the country, Texas ranks second (behind California) in startup activity, according to the
Kauffman Foundation
.
Forbes has created a
Best States for Business
list, and Texas is getting it done there, too — ranking second in the list. New Jersey's rank? Thirty-ninth.
According to the
U.S. Bureau of Labor Statistics
, fewer than 4,500 veterinarians work in the state of Texas. The mean annual wage of veterinarians there is about $100,000 (one can live really well in Houston on that salary, my sister says).
The methodology used to create the Forbes list assessed "states across six broad categories: business costs, labor supply, regulatory environment, economic climate, growth prospects and quality of life."
Here are the 10 best and the 10 worst states for business:
Best:
1. North Carolina
2. Texas
3. Utah
4. Nebraska
5. Virginia
6. Georgia
7. Florida
8. Colorado
9. North Dakota
10. Indiana
Worst:
50. West Virginia
49. Alaska
48. Vermont
47. New Mexico
46. Maine
45. Mississippi
44. Hawaii
43. Rhode Island
40. Connecticut
41. Alabama
As it turns out, the federal government says parts of Texas are in serious need of practicing veterinarians (mostly of the large animal variety), according to a
KRGV
news report last month. The Rio Grande Valley area in southern Texas has a shortage of veterinarians in public practice. Area veterinary officials are calling it an ongoing problem. In the hopes of drawing new veterinarians, the U.S. Department of Agriculture is offering loan repayments and grants as incentives.
Sign up to receive the latest news from veterinary business experts.