Veterinarian Wins Prestigious Medical Award
Dr. John Glen has become only the second veterinarian to win a Lasker award for his contribution to the medical community.
Published: September 13, 2018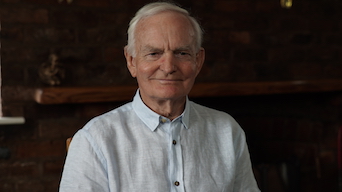 Do you use propofol in your veterinary practice? Thank John B. Glen, PhD, the drug's developer and one of the most recent winners of the prestigious Lasker Award. Dr. Glen also has the distinction of being only the second veterinarian to win a Lasker award in its 73-year history.
Considered one of the most respected awards in medicine, the Lasker Award recognizes the contributions of researchers, clinician scientists, and public servants who have made major advances in the understanding, diagnosis, treatment, cure, and prevention of disease. The awards are sometimes referred to as the "American Nobels" because 87 recipients have gone on to win the Nobel Prize.
RELATED:
At the ceremony, held Tuesday, Dr. Glen received the Lasker-DeBakey Clinical Medical Research Award, which carries with it a prize of $250,000.
Dr. Glen's story began in the 1970s when he joined ICI Pharmaceuticals (later acquired by AstraZeneca) after years of teaching anesthesia at the University of Glasgow School of Veterinary Medicine. One of his first tasks at ICI Pharmaceuticals was to find a replacement for thiopentone, a widely used anesthetic that quickly put patients to sleep but often left them feeling groggy. Dr. Glen soon discovered that 1 of the company's existing compounds, propofol, seemed to work as well but without the hangover effects associated with thiopentone. Propofol was approved in 1986 in the United Kingdom and in the United States 3 years later.
In the more than 3 decades since its initial approval, propofol has become the standard intravenous anesthetic induction agent in the United States and around the world. In 2016, the World Health Organization named propofol an "essential medicine." At that time, more than 190 million people had received the drug.
Sign up to receive the latest news from veterinary business experts.