Veterinarian Files Second Lawsuit to Challenge VCPR Laws
In his lawsuit, this Texas veterinarian argues that being unable to provide veterinary advice without an established veterinarian-client-patient relationship violates free speech.
Published: December 03, 2018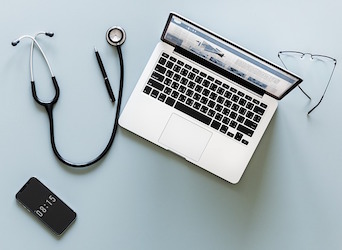 For the second time, Texas veterinarian Ronald S. Hines, DVM, PhD, is challenging state laws that prevent veterinarians from providing medical advice without first performing an in-person examination and establishing a veterinarian-client-patient relationship (VCPR).
Until the Texas Board of Veterinary Medical Examiners stopped him in 2012, Dr. Hines had been providing veterinary advice regularly via phone calls, video chats, and emails. The board said the telemedicine services were illegal because state law requires a physical examination of all patients. A disciplinary order was executed to cease his veterinary correspondence and suspend his license with probation for 1 year. In response, Dr. Hines filed a lawsuit in 2013 claiming that the state's actions violated his right to free speech.
In his complaint, Dr. Hines—who became known as the Internet Vet—said he had written nearly 400 articles related to pet health and care after being forced to leave private practice due to an injury that limited his mobility. It was from this content that pet owners sought his help. According to Dr. Hines, he asked for medical records from the pet owners or referred them to other veterinarians when records were unavailable. He contested that he was only having conversations with pet owners, but the state rebutted that because the advice was specific to a particular animal Dr. Hines was still practicing veterinary medicine.
Ultimately, the court ruled against Dr. Hines in 2015. According to the ruling, the veterinary board has the authority to regulate his advice to pet owners as professional conduct. Despite his efforts, the US Supreme Court declined to hear the case. In October 2018, however, Dr. Hines filed a second complaint arguing that a recent Supreme Court ruling on another case has the potential to change the original decision on his case.
RELATED:
In that case, a 5-justice majority ruled in favor of anti-abortion organizations that challenged a California law requiring disclosures to women who came to their pregnancy services clinics. The majority ruled that the law was unduly burdensome in requiring that clinic staff tell women about free or low-cost state services, including abortions, and notify women if the clinics lack licensing to provide medical services. Following the verdict, Dr. Hines' attorney argued that the Supreme Court's ruling implies that speech by professionals retains constitutional protections and that Texas lacks sufficient reason to prohibit Dr. Hines' speech related to medical advice.
From a national standpoint, the American Veterinary Medical Association believes that, with the exception of emergency situations, veterinary telemedicine should follow an in-person examination to establish a VCPR.
While Dr. Hines said he expects no personal gain from the lawsuit, he hopes a ruling in his favor would enable future veterinarians to provide remote services.
Sign up to receive the latest news from veterinary business experts.