Veterinarian Files Lawsuit Following Negative Yelp Review
According to the veterinarian, the client's negative review is slanderous and targets his practice with false accusations.
Published: December 14, 2018
Yelp makes it easy for clients to boost your business by leaving rave reviews of your services and how you have cared for their pets. On the flip side, it also provides a platform for disgruntled clients to air their grievances.
Chances are your veterinary practice has been subject to both. But have you ever received a review so erroneous that you
contacted Yelp to have it removed
? Or perhaps even considered taking legal action against the commenter?
Recently, some human medic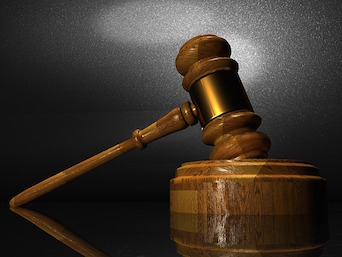 ine professionals
sued former patients
who left bad reviews the doctors felt were not only untrue but slanderous. For example, a plastic surgeon in Ohio sued a former patient for $1.8 million because of negative reviews she posted anonymously on Yelp and similar sites about a rhinoplasty performed by the doctor.
And now, in what might be the first case of its kind, a veterinarian has filed a lawsuit against a former client. According to reports, Thomas Lloyd left a negative review on Yelp that detailed his experience with DeLand Animal Hospital in Florida, where he had sought treatment for his sick poodle. Lloyd eventually had to have his dog euthanized by another veterinary hospital and has since received notice that he is being sued by DeLand Animal Hospital for libel/slander.
"They are just pursuing this thing to beat me up financially," Lloyd told a local news station. "I'm not going to cave in. I'll fight tooth and nail."
RELATED:
According to veterinarian Thomas MacPhail, DVM, however, Lloyd is not being sued over 1 Yelp post. Instead, the veterinarian claims the former client has engaged in a smear campaign against the clinic that targeted him and his veterinary hospital with false accusations.
While Lloyd's case is still ongoing, he said he has accrued $12,000 in legal bills thus far. He also updated his original Yelp review to include that he was being sued, calling it an emotionally and physically draining experience. "A person can give an accurate account of their experience and still be sued for frivolous reasons," he said.
While the practice of suing over a negative review is rare, it is happening. Yelp now has a section in its online support center dedicated to answering legal questions. According to the website, freedom of speech is protected both online and offline, and as a result, online reviewers are well within their rights to express their opinions and relate their true experiences. It does acknowledge that lawsuits have been filed against Yelp reviewers, although few are met with success, it reads.
"If you, as a reviewer, have been threatened with a lawsuit, we urge you to check your facts and make sure you can still stand behind your review," the webpage continues. "If not, we advise you to remove it." Yelp also says it will cooperate with attorneys upon request.
Sign up to receive the latest news from veterinary business experts.