Universities Strongly Consider Joint Veterinary Program
Industry and academic leaders are considering a joint veterinary program between South Dakota State University and the University of Minnesota.
Published: November 01, 2018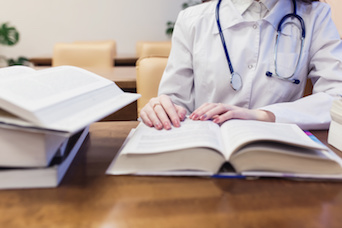 A proposal for a joint veterinary school program between South Dakota State University (SDSU) and the University of Minnesota recently received an endorsement from the South Dakota Veterinary Medical Association, setting the plan on a forward trajectory toward completion.
The proposal, known as a 2+2, would have students begin their veterinary schooling at SDSU for 2 years and then send them to the University of Minnesota (about 200 miles away) for an additional 2 years to complete their degrees. According to a 2017 task force
report
compiled by SDSU, the program's goal would be to improve the long-term supply of food animal veterinarians to the agriculture industries of the 2 states. Advocates of in-state veterinary programs also point to cost savings for students, as in-state tuition typically is significantly lower than nonresident tuition.
RELATED:
Particulars of the joint program will not be released to the public until the final report is forwarded to the South Dakota Board of Regents. However, previous estimates from the task force indicated that a program at SDSU would cost $6 million to set up and $1.41 million a year to operate.
The report also described that the prospective program would provide 20 slots per year, with South Dakota residents filling at least half and the remainder going to applicants from other states in the region. On average, 10 to 12 South Dakota residents have entered a veterinary school in the United States each year.
A 15-member committee representing stakeholders in South Dakota—including 9 veterinarians and producers of cattle, hogs, poultry, and sheep—formed last fall had hoped to develop a consensus position on the joint schools proposal by January 1, 2018. However, ultimately, they did not do so, due to the amount of information that needed to be considered. While the program has vocal supporters, some committee members worried about unnecessarily adding to the stream of veterinarians in the workforce, while others wondered how the school would function as a recruitment tool for only rural practitioners.
If the 2 schools were to establish a joint veterinary program it would be the fifth collaboration in the country. Currently, partnerships exist at the University of Nebraska with Iowa State University; Utah State University with Washington State University; Montana State University also with Washington State University; and the University of Alaska with Colorado State University.
Sign up to receive the latest news from veterinary business experts.