United States Leads Global Veterinary Services Market Growth
The demand for veterinary services around the world continues to grow, but overall market growth has slowed.
Published: August 12, 2018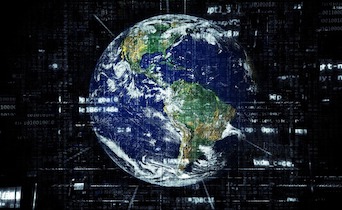 The global veterinary services market continues to grow, albeit at a slightly slower pace than in previous years. This is according to the Veterinary Services Global Market 2018 report from
T
he Business Research Company, which slates this year's growth at 6.2%. Previous market reports showed an annual growth of 7.2%, which more closely mirrors the trajectory of the overall global healthcare market's growth of 7.1% a year.
The main contributors to this year's veterinary services growth can be traced to the strong human-animal bond amid the growing pet population, increased awareness of animal welfare needs, and the increased penetration of pet health insurance. The industry is not without hurdles, however. According to the report, high costs for equipment, licenses, and trained personnel are stalling additional growth.
RELATED:
North America is the largest region for the veterinary services market, which includes pet care and livestock veterinary services. Western Europe and Asia Pacific are second and third, each worth only about half of the US market's worth. The United States generates the most money in the pet care segment of the veterinary services market—$13.5 billion in 2017 compared with the United Kingdom's $2.6 billion. The United States also dominates the livestock veterinary services market at $27.5 billion, with China ($5.5 billion) a distant second.
The report notes, however, that growth has been slower in North America than in the other 2 regions and will remain that way for the foreseeable future, in part because of the declining number of veterinary visits among both pets and livestock due to a decrease in the affordability of veterinary services and an increase in the availability of
online information
. In fact, the American Pet Products Association suggests that 43% of dog owners and 41% of cat owners in the United States rely on
the internet
for information about the health of their pets.
The United States also spends the most on veterinary services per capita at $127.10, followed closely by Australia and the United Kingdom. In contrast, China, which is home to an estimated 6.35 billion animals—the most in the world—spends $4.34 per capita. However, it is worth noting that China has reported a significant increase in pet ownership and, as a result, an increase in demand for veterinary services for companion animals.
Sign up to receive the latest news from veterinary business experts.