Two New Dog Breeds Recognized by the AKC
The Nederlandse Kooikerhondje and Grand Basset Griffon Vendeen have been added to the national purebred registry.
Published: January 12, 2018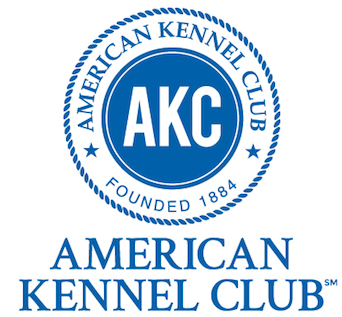 The American Kennel Club (AKC) pack has expanded with the inclusion of two new canine breeds to its purebred registry.
The Nederlandse Kooikerhondje — pronounced "Netherlands-e Coy-ker-hond-tsje" — joins the sporting group and the Grand Basset Griffon Vendeen — pronounced "Grahnd Bah-SAY Grif-FON Vahn-DAY-ahn" — has been added to the hound group. The new additions bring the count of AKC-recognized breeds to 192.
"We're excited to welcome these two breeds into the AKC family," said AKC Executive Secretary Gina DiNardo. "These are two very different dogs — a duck hunter and a scent hound — and they make wonderful companions for a variety of people."
AKC recognition means that both breeds are eligible to compete in various AKC dog shows, but can't compete at the Westminster Kennel Club show until next year.
What is there to know about these two new AKC-recognized dog breeds?
Nederlandse Kooikerhondje
(about 7,000 worldwide; about 500 in the United States)
Smallish, brown-and-white, spaniel-style dogs that originated hundreds of years ago in Europe as duck hunters.
They were a favorite of Dutch nobility and can be seen in some Dutch Old Master paintings.
These dogs are energetic, friendly, alert and always ready for work. They require regular mental and physical activity to stay at the top of their game.
Weekly brushing is necessary, as their medium-length coat can become unruly and tangled over time.
"They're actually like a toddler that never grows up," said breeder D. Ann Knoop-Siderius. "They're very playful dogs, and that's true their whole life."
Grand Basset Griffon Vendeen
Long, low-to-the-ground, easily matted dogs that were bred as rabbit and hare hunters in France.
Also known as "GBGV," these dogs have the speed, stamina, intelligence and courage necessary to hunt their prey. But for these reasons, they need daily exercise.
They are friendly with other dogs and around people.
Owners of the breed will become familiar with brushing their dog's rough coat weekly to prevent it from matting.
"They're also courageous and passionate workers, and they've got a high activity level," Knoop-Siderius said.
Sign up to receive the latest news from veterinary business experts.