Top Cities for Dog Parks
Since 2009, the number of dog parks in the 100 largest U.S. cities has jumped 40 percent. Think you know which city has the most dog parks per residents? The answer may surprise you.
Published: April 05, 2018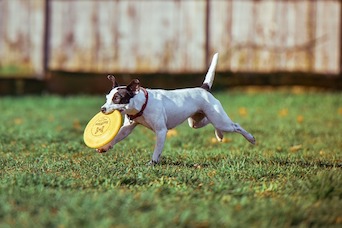 Dog parks are among the fastest growing amenities in the 100 largest U.S. cities, increasing nearly 5 percent since 2017 and 40 percent since the
Trust for Public Land
started keeping track in 2009.
There are currently 774 dedicated dog parks in the 100 largest cities, with areas such as Portland, Oregon and San Francisco, California boasting more than 30 dog parks within city limits. The Trust for Public Land's ranking, however, is not determined by the total number of dog parks in a given city, but rather by the number of parks for every 100,000 residents.
RELATED:
Based on that criteria, the city that tops the list is Boise, Idaho, which has 6.7 dog parks per 100,000 residents.
| | | |
| --- | --- | --- |
| City | Total Dog Parks | Per 100,000 Residents |
| 1. Boise, Idaho | 15 | 6.7 |
| 2. Portland, Oregon | 33 | 5.2 |
| 2. Henderson, Nevada | 15 | 5.2 |
| 4. Norfolk, Virginia | 12 | 4.8 |
| 5. Las Vegas, Nevada | 26 | 4 |
| 5. Madison, Wisconsin | 10 | 4 |
| 7. Oakland, California | 16 | 3.8 |
| 8. San Francisco, California | 32 | 3.7 |
| T-9. Tampa, Florida | 13 | 3.5 |
| T-9. Arlington, Virginia | 8 | 3.5 |
According to the 2018 report, what makes dog parks successful is strong collaboration between the public parks agency, the surrounding community and a local dog advocacy group — primarily volunteers that have a strong ownership stake in the dog park.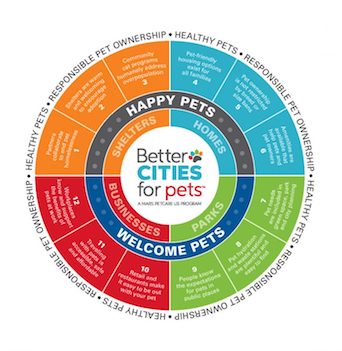 For cities that didn't make the top 10, or any town that is severely lacking outdoor space designated for dogs, Mars Petcare and the U.S. Conference of Mayors (USCM) have launched the
Better Cities for Pets Grant Program
. The nationwide initiative is designed to help cities promote, support and expand pet-friendly programs and policies in communities across the country. Of the city mayors that the two companies surveyed, 82 percent said they believe providing pet-friendly amenities for residents can have a tangible economic impact in their city.
"We know both intuitively and through research that pets enhance not just our physical and emotional health, but even the property values in our communities," USCM CEO and Executive Director Tom Cochran said. "But with so many competing needs, providing resources to mayors to help their cities become more pet-friendly isn't typically a front-burner issue."
Cochran said he is proud of the USCM partnership with Mars Petcare, because through this initiative, important work will be done that hasn't ever been done before in this way.
"And we'll be helping everyone, from residents to business owners to lawmakers, realize the many ways in which pets enrich our lives and our neighborhoods," he continued.
Cities can now apply for a total of $100,000 in grants this year to help create their own pet-friendly communities.
Applications are due by April 27, 2018.
In addition to these grants,
Better Cities for Pets
offers myriad tools for assessing how pet-friendly a city is, such as the model for the 12 traits of a pet-friendly city and the key features of a successful dog park.
Sign up to receive the latest news from veterinary business experts.