Top 5 Most Pet-Friendly Companies of 2018
Take Your Dog to Work Day is right around the corner, and we know of at least five companies that can't wait to celebrate.
Published: June 12, 2018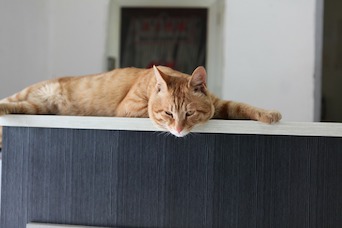 Is your practice ready to celebrate
Take Your Dog to Work Day
this month? When June 22 rolls around, the five most pet-friendly companies in America sure will be.
Allowing pets in the workplace offers employees a way to give their full attention to work while also giving their pets the companionship they crave. Wellness Natural Pet Food understands the health benefits of a pet-friendly work environment and has released its second annual list of the most pet-friendly companies in the country.
"
Last year
, we started celebrating companies that offer this benefit year-round and wanted to continue to recognize offices with pet parent perks," Danielle Bernal, DVM, staff veterinarian for Wellness Natural Pet Food, said. "Hopefully we inspire others to implement their own pet-friendly policies, so more pets and their parents can enjoy the rewards of dogs in the workplace."
Here are the top five most-pet friendly companies in America this year.
Mill Valley, California
When visiting the Glassdoor headquarters, you might meet nearly 30 dogs throughout your day — the company has had a dog-friendly workplace since 2013. The office also has designated areas for those with pet allergies to keep every employee happy, safe and comfortable while at work.
Grand Rapid, Michigan
According to an annual employee survey from Bissell Homecare, a manufacturer of vacuum cleaners and floor care products, being able to bring their pets to work is a top reason why employees love working there. While at the office, pets can hang out in what the company calls the "Pet Spot," which is chock full of dog treats, water bowls, walking paths and more. The company also runs the
Bissel Pet Foundation
, which is committed to ending pet homelessness and has helped more than 140,000 pets since it was founded in 2011.
Boston, Massachusetts
Harpoon Brewery CEO Dan Kenary decided to let his love of dogs spill over into his business. Consequently, dogs are welcome to hang out at the Harpoon Brewery office every single day. And while pups are not allowed at the company's Boston Beer Hall, they are welcome to enjoy a warm day in the outdoor beer garden at the Harpoon Riverbend Taps & Beer Garden in Windsor, Vermont.
San Francisco, California
It's all about pet owner perks at Petcube — a software company focused on developing products for pets. Employees enrolled in the Petcube Care Membership Program benefit from dog walking and pet sitting services, pet insurance, on-demand veterinary consultations, and more. The company's office is pet-friendly, as are many of the events and functions they host throughout the year.
Austin, Texas
When Tito's Handmade Vodka was just starting out, the company took in abandoned animals that would wander around its distillery. This love of animals has helped Tito's blossom into the most pet-friendly company of 2018. Besides allowing dogs in the office each day, the company has its own
Vodka For Dog People
program, which works with animal charities to help save the lives of hundreds of animals every year.
For the full list of pet-friendly workplaces, visit the
Wellness Pet Food website
.
Sign up to receive the latest news from veterinary business experts.