The Veterinarian's Guide to Instagram Video Marketing
Now is the time to make sure your practice has an influential Instagram presence and that you are using its video tools to your advantage.
Published: November 02, 2018
Did you know that
74%
of all internet traffic involves video, and that about 90% of consumers say video can help them make buying decisions? Today, video is where it's at, and Instagram has become a hot spot for creative and captivating video content. This year, the social media app surpassed 1 billion users and is the third most visited social media website behind Facebook and YouTube.
The Basics of Instagram Video
Before you hit record on your first Instagram video, familiarize yourself with some of the basic parameters. Instagram videos:
can be used as timeline posts and in stories.
are up to 60 seconds in length when added to your feed.
are up to 15 seconds in length when filmed as a story.
can be added in multi-image posts.
play automatically without sound.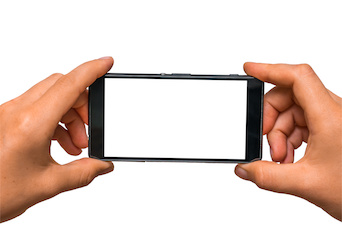 Types of Instagram Videos
As with any aspect of marketing, you need to consider your audience, your message, and the value your Instagram video will bring. Consider alternating the types of videos you post for the ideal combination of promotion and value.
Brand Awareness Videos
You want potential clients to get to know your clinic's name, your staff, the services you offer, and your overall mission. Brand awareness videos do just that. These types of videos double as an introduction to potential clients while reminding current clients why they bring their pets to your practice. Examples include a tour of your practice or interviews with staff answering questions about themselves or about your practice.
Product/Service Videos
These types of videos highlight a specific product or service you offer. Use them to explain a few of the main points about the product or service and how a patient (or client) could benefit from it. For example, you could create a video explaining that heartworm affects an estimated 1 million dogs each year, then segue to the heartworm testing services your practice offers and the importance of making sure dogs and cats are on a prescribed heartworm preventive. In the caption that accompanies the video, add details on how pet owners can schedule an appointment to talk with practice staff about preventive treatments.
A word of advice: These types of videos can be perceived as a sales pitch, so use them sparingly.
RELATED:
Tutorials and Other Educational Videos
How-to videos offer value that pet owners don't have to pay for; they're also an excellent way to build a positive rapport with your audience. Keep in mind that while you are giving away some of your expertise, viewers will start to regard your veterinary team as experts in pet health care.
Tutorials can be simple or complex. Pet parents might benefit from a video showing how to clip a pet's nails, for example. For many people, watching a video is far more valuable than reading step-by-step instructions or even viewing photos. Also consider creating a series of tutorial videos on a single topic, such as how to introduce a new pet into the home or how to prepare for a Fear Free veterinary visit, by providing a new piece of instructional advice in consecutive posts.
You should also film videos that don't require hands-on instructions but still provide education, such as a team member discussing what to do if a pet owner suspects that his or her dog has ingested a poison.
Live Feeds
Just as with Facebook, Instagram users can film live videos their audience can interact with in real time. Live videos provide the perfect opportunity to answer questions, provide a behind-the-scenes look at your hospital, or demonstrate a service without the rehearsed and edited feel of a typical video.
Strategies for Instagram Videos
Instagram videos can be uploaded on your timeline or as a story. Videos posted to your timeline are permanent, whereas videos posted as a story will disappear after 24 hours. For veterinary practices, any of the video types mentioned above will work as either an in-feed video or a story. However, consider how the time constraints of a 15-second story might impact your message. Most experts recommend using the story feature for brand awareness videos or to create a lighthearted message that incorporates the available stickers and gifs. Videos that tend to be longer and to which you want your clients to be able to return—think tutorials and educational clips—should be uploaded directly to your feed.
Earlier this year Instagram also launched its Stories Highlights feature, which provides users with a way to group older stories together by category in a new section that sits below the Instagram bio. Rather than disappearing after 24 hours, stories added to a highlight reel can be viewed until you delete them. Veterinary practices can take advantage of this tool by putting all of their videos on a single topic (dentistry, for example) in 1 highlight or making a highlight section that showcases short tutorials.
Bonus Tip:
Keep your content fresh and relevant by posting videos that correspond to upcoming pet-centric events. For instance, November is Pet Cancer Awareness Month, so consider filming a video on the importance of early detection or highlighting a patient that is currently in remission.
Sign up to receive the latest news from veterinary business experts.