Support Staff at Two Veterinary Hospitals Form Unions
In a largely unprecedented move, support staff from two corporate hospitals in the Pacific Northwest have voted to join labor unions.
Published: June 26, 2018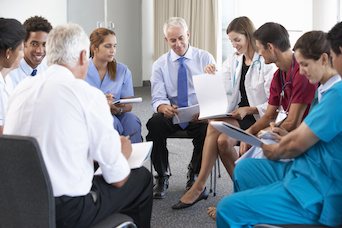 In a profession in which collective bargaining has been almost unheard of, employees at two large corporate practices have affiliated themselves with labor unions.
In late May, eligible employees at BluePearl in North Seattle voted to unionize with the National Veterinary Professionals Union (NPVU), which launched in 2017. The vote also marked the first contract for NPVU. According to its website, the NPVU represents veterinary professionals in the face of a changing and dynamic market. "We stand for advocacy and promotion of collective goals and objectives in order to improve veterinary workplaces everywhere."
At this point, the staff at the Seattle BluePearl location — excluding veterinarians — will form a negotiating committee to determine their priorities and start the bargaining process with the Blue Pearl home office. The process is expected to take up to a year or more.
RELATED:
In early April, nearly 100 veterinary technicians, assistants, maintenance personnel and customer service representatives at VCA San Francisco Veterinary Specialists (SFVS) made history by becoming the first large group of private-sector veterinary workers in the United State to form their own union. The group voted to affiliate itself with the International Longshore and Warehouse Union. With more than 850 facilities in the United States and Canada, VCA is the largest stand-alone hospital chain in North America.
According to
reports
, the vote to unionize passed despite an anti-union campaign that included last-minute visits from VCA executives, staff shakeups and mandatory meetings. "We decided that the best way to make a positive change was by working together and forming a union, Laura Territo, RVT, an SFVS employee, said.
Both VCA and BluePearl are owned by Mars Inc., which also owns the Banfield Pet Hospital and Pet Partners practice chains.
On a national level, the union membership rate for 2017 remained unchanged from 2016, at 10.7 percent. This is according to the Bureau of Labor Statistics, which began collection union data in 1983 when the membership rate was 20.1 percent. Despite the decrease in union members nationwide, could the two recent unionizations be an indicator of a forthcoming trend in the veterinary profession?
Sign up to receive the latest news from veterinary business experts.