STATE NEWS: New Mexico Lawmakers Propose Fee to Fund Spay/Neuter Programs
Pet food registration fees would raise from $2 per label to $100 per label if a newly proposed bill is passed by New Mexico legislators.
Published: January 10, 2018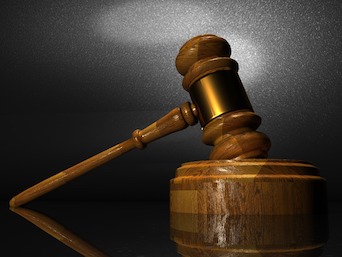 Maine and Maryland have both passed laws to raise funds for spaying and neutering services, and New Mexico is now following suit.
Sponsored by Reps. Carl Trujillo and Debbie Rodella,
a newly proposed bill
would increase annual commercial pet food registration fees from $2 per label to $100 per label of food to raise money for spaying and neutering.
If the bill passes, more than $800,000 would be raised each year to offset the costs of spay/neuter services.
According to Trujillo, the money could help fund 8,000 to 10,000 spay/neuter procedures per year. "This is a needed tool to combat an overpopulation of dogs and cats in the state," he said. "It also will cut down on the number of pet euthanizations."
RELATED:
But some believe this proposed tax could deter pet food companies from doing business with New Mexico's pet stores and retail businesses.
"This is either going to increase the price of dog and cat food, or manufacturers are going to want to stop supplying these foods to New Mexico," Laura Moore, owner of The Critters & Me, a pet store in Santa Fe, said. "There has to be a better way to facilitate spay and neuter services than having bureaucrats get involved in it."
But according to Trujillo, the special tax would only add up to $1.50 per year, per pet-owning household — about $12 annually — if pet food manufacturers decide to pass on the increased label cost.
The
Maryland bill
, which passed in 2013, established a special fee on commercial food prepared and distributed for dogs and cats, and then deposited that revenue into a specific spay/neuter fund. The fee went through several periods where it increased in price — $50 per label from October 2013 to September 2014 and then $75 per label from October 2014 to September 2015 — until it eventually reached $100 per label thereafter.
The
Maine bill
imposed an $80 registration fee and a yearly $20 per product surcharge on pet food manufacturers to help fund the state's spay/neuter programs. And even though the governor attempted to veto the bill in 2017, his request was overridden.
The proposed New Mexico bill has a five-year sunset clause, which would give state leaders time to determine if the bill is successful.
And if the bill passes, the state's Animal Sheltering Subcommittee would oversee the program and create guidelines for nonprofits, animal shelters, veterinarians and euthanasia companies that may participate in the spay/neuter program.
Sign up to receive the latest news from veterinary business experts.