STATE NEWS: Mississippi Law Allows Ambulances to Transport Injured K-9 Officers
Last week, Mississippi became one of only a handful of states that allow ambulances to transport injured police dogs.
Published: July 11, 2018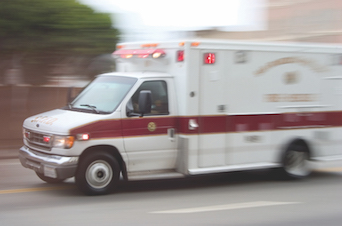 A
Mississippi law
went into effect last week allowing police dogs injured in the line of duty to be transported via ambulance.
Sponsors of the new bill said prior to the law, some emergency responders were uncertain about whether they were allowed to use an ambulance to take a law enforcement dog to a veterinary clinic.
Signed by Gov. Phil Bryant in March, the law mandates that injured police dogs can be brought to a veterinary clinic or hospital emergency department for treatment as long as there are no people requiring medical attention or transport at that time.
RELATED:
In recent years, similar laws have been passed in only a handful of other states. For example, in Illinois beginning in January, injured police dogs can also be transported by emergency responders to veterinary clinics provided no people require medical attention or transport at that time. Prior to the new law, injured dogs would have to be driven in the back of police cars.
"We should treat our canine friends as priorities and make sure they get transported to receive the care they need," Illinois Gov. Bruce Rauner said upon signing the bill into the law. "They deserve it. It's the right thing to do."
Similarly, in 2016, New York passed a law that allows medics to transport police dogs injured in the line of duty. As a result, local first responders began to learn how to treat injured police dogs should they arrive at a scene where medical attention is needed.
According to a
CNN report
from April, a growing number of police dogs are overdosing on new narcotics they sniff out in the line of duty. Although a formal database on how many dogs suffer from such overdoses is not currently available, Working Dog HQ—which is dedicated to preventing canine opioid overdose—estimated that in 2015, 36 police dogs died from contact with heroin. It is believed that the ability for first responders to offer medical services and transport police dogs would help these dogs in life or death situations.
Sign up to receive the latest news from veterinary business experts.