STATE NEWS: Controversial CA Bill Says Pet Stores Can Sell Only Rescue Animals
Animal advocates in California are thrilled by the passing of a bill that would require all cats, dogs and rabbits sold at pet stores to be rescue animals, but the law faces significant controversy.
Published: September 20, 2017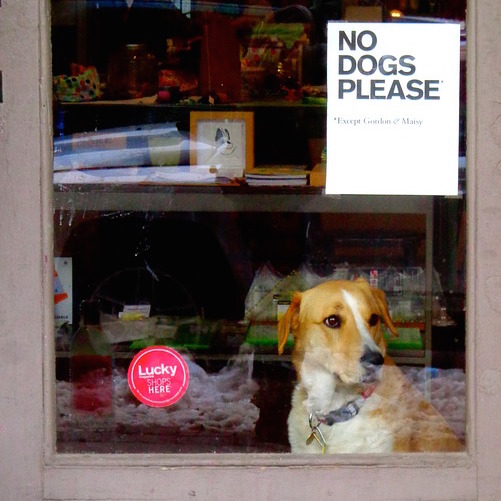 California
Assembly Bill 485
— which aims to prevent pet stores from selling cats, dogs, and rabbits originating from so-called animal mills or private breeders — was passed unanimously by the state senate and is now in the hands of Governor Jerry Brown, who has until October 15 to sign the bill into law or veto it. If signed, the law would go into effect on January 1, 2019.
If the bill becomes law, California will become the first state to ban commercial breeding of dogs, cats and rabbits.
A.B. 485 was created to encourage pet stores to reduce the number of animals killed at shelters due to lack of space. According to the
No Kill Advocacy Center
, more than 30 percent of shelter animals in the United States are euthanized. Shelters also bring a financial burden on the communities they serve.
If the law is passed, all pet stores in the state of California will have to "maintain records sufficient to document the source of each dog, cat or rabbit the pet store sells" and "to post, in a conspicuous location on the cage or enclosure of each animal, a sign listing the name of the entity from which each dog, cat or rabbit was obtained." Pet stores found guilty of selling commercially bred animals will be fined up to $500 per violation.
RELATED:
According to the Humane Society of the United States (HSUS), several California localities already have laws in place banning the sale of puppy mill dogs in pet stores. Officially, the HSUS encourages anyone considering bringing a new pet into their home to consider adoption. PetSmart, which formerly sold puppies and kittens from breeders, has adopted out more than 7.6 million animals since it moved to the rescue-only model,
according to the company's website
.
"The California legislature's passage of A.B. 485 is a landmark victory and one that we have championed for decades," said Chris DeRose, president and founder of Last Chance for Animals. "We are elated that our home state is leading the way on this important issue. Requiring pet stores to sell only rescue and shelter animals is a bold venture — but one that will help rehome some of the six million unwanted animals that enter shelters each year."
A.B. 485 is not without controversy, however, with opponents arguing that the bill will risk jobs and deny pet owners the right to choose exactly the type of pet they want.
According to the
American Kennel Club
, the bill "will dramatically reduce every Californian's access and ability to choose a pet with the predictable type, mandated care and substantiated health backgrounds that come with purebred pets from regulated sources."
The Pet Industry Joint Advisory Council (PIJAC) noted that an amendment to the bill exempts pet dealers from 17 of 21 consumer and pet protections that apply to pet store cat and dog purchases. According to PIJAC President Mike Bober, "This amendment codifies what pet professionals across California and the country have been saying since A.B. 485 was introduced: Pet owners and pet lovers lose out."
Sign up to receive the latest news from veterinary business experts.