Startup Launches Vegan Dog Food Line Amid Growing Support
Wild Earth is using a fungus as its main protein source for a new line of dog treats.
Published: August 06, 2018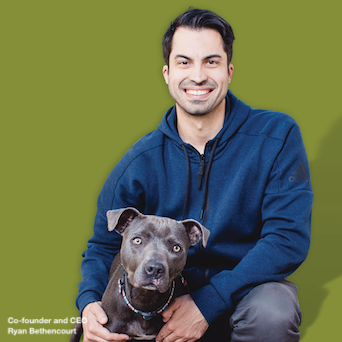 Wild Earth is a pet food startup with the goal of disrupting the pet food market and creating a "sustainable pet food for the future." And in many ways, it is doing just that.
Last week, tech entrepreneur and founder of PayPal, Peter Thiel, confirmed he had invested $450,000 in Wild Earth, bringing the company's total funds raised to date to just under $5 million.
"The pet food industry is a key driver of environmental degradation caused by animal agriculture," Wild Earth CEO Ryan Bethencourt said, "and Peter's commitment to Wild Earth shows he is thinking long-term about global trends and the planet's future."
RELATED:
Just days after announcing Thiel's investment, Wild Earth confirmed that it would also get support from Mars Veterinary and the Michelson Found Animals Foundation through their pet product incubator. As part of its partnership with the Leap Venture Studio, Wild Earth will receive a monetary investment and have direct access to experts in the pet food market.
What Makes Wild Earth Different?
Wild Earth is being marketed as a vegan pet food line that provides dogs with the protein sources they need in ways that are healthy, economical, and environmentally friendly. The main ingredient in the company's first cultured protein product is koji, a fungus that is also found in miso soup and soy sauce. Wild Earth's first offering, a koji-based dog treat, will be available in late summer; its koji dry food for dogs is scheduled for release in 2019.
In addition to its koji products for dogs, Wild Earth has set its sights on developing cat food made from cultured mouse meat. According to the company's press release, because it is produced safely in a laboratory, not a slaughterhouse, the cultured meat lacks risks associated with animal-based proteins such as contamination.
Sign up to receive the latest news from veterinary business experts.