Scratchpay: Now Financing Pet Care in All 50 States
Scratchpay offers simple payment plan options for pet owners and quick payments for practices, now throughout the country.
Published: January 28, 2019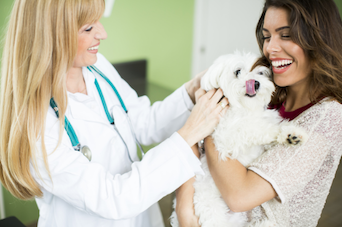 Just a year after Scratchpay won the Pet Project Innovation Award—and a $25,000 prize—at the 2018 Veterinary Convention & Expo, the company now serves pet owners in all 50 states.
Total investment funds raised by the California-based financial technology startup exceed $8 million.
By partnering with over 3500 veterinary practices throughout the country, the number of pets approved for financing with Scratchpay increased by almost 400% in 2018.
"Since launching Scratchpay in California nearly three years ago, we've established ourselves as the nation's leading provider of simple payment plans to pet owners get pet care immediately and pay later," said John Keatley, CEO. "With the approval of our Massachusetts state lending license, Scratchpay is now available to pet parents in every state across the U.S."
RELATED:
In addition, Scratchpay is the only financial services company that donates 1% of net revenue to pets in needs, and is the only mobile-first veterinary financing solution with 24/7 availability.
Pet owners with veterinary bills ranging from $2,000 to $10,000 can apply for various payment plans and interest options through Scratchpay. Once a plan is selected, the user's veterinarian receives a confirmation email and is paid via direct deposit. This process does not affect the borrower's credit score.
Sign up to receive the latest news from veterinary business experts.