San Diego Humane Society Adds Teaching Hospital
The vast shelter expansion will allow the city to continue its streak of zero euthanasias of healthy or treatable animals.
Published: December 04, 2018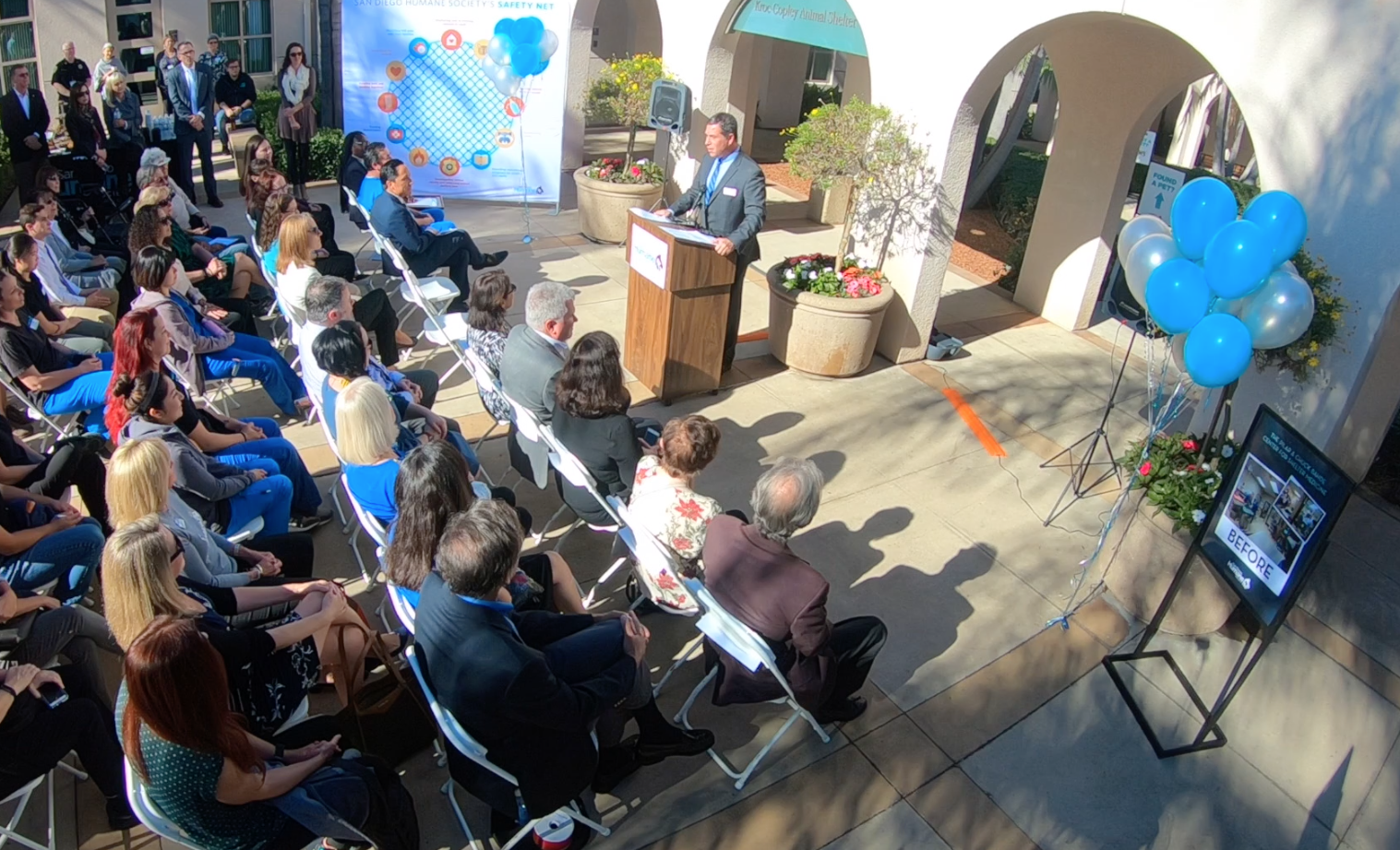 The Pilar & Chuck Bahde Center for Shelter Medicine in San Diego—a large expansion of the veterinary hospital at San Diego Humane Society's San Diego campus—is said to be the first of its kind in California and represents the future of shelter medicine. With its grand opening late last month, the San Diego Humane Society will be able to care for an estimated 40,000 companion animals each year.
The shelter will now be able to perform up to 20 surgeries at a time. "We'll be able to do more orthopedic procedures at the same time we're doing spays and neuters at the same time we're doing dentals," said Audra Hanthorn, DVM, the shelter's medical director.
"This is something we have been waiting an awfully long time for at San Diego Humane," added Gary Weitzman, DVM, MPH, CAWA, president and CEO of the San Diego Humane Society. "We were the largest city in the country to achieve 0 euthanasia of healthy and treatable animals in 2015—no other city of our size has done that. The entire county is at 0 euthanasia of healthy and treatable animals and this hospital is the way that this stays the case."
The center will also serve as a teaching hospital for veterinary students, currently hosting 4 interns and multiple externs from around the country.
RELATED:
In addition, the facility will provide pet owners in underserved communities with an outlet for their pets to be examined by a veterinarian. The group estimates that more than 80% of pets in these communities never see a veterinarian. To coincide with the opening and to commemorate its impact on the area, the city of San Diego declared November 27, 2018, as Shelter Animal Awareness Day.
The opening of the new center is just one of the major announcements the San Diego Humane Society has made this year. In July, the facility began providing services to 6 additional cities in its area, essentially doubling the shelter's patient roster. The group also has plans to open a wildlife center in 2019 that will treat orphaned or injured wildlife.
Sign up to receive the latest news from veterinary business experts.