Purina Announces Innovation Prize Winner
The winner of the 2017/2018 Purina Pet Care Innovation Prize: a dog-walking app available to users 365 days a year in 60 minutes notice or less.
Published: March 29, 2018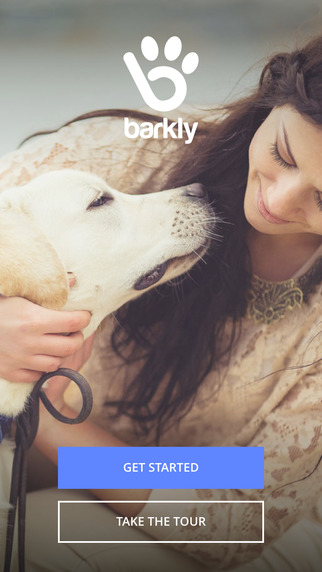 Founded in 2015, Washington, D.C.–based
Barkly Pets
finds its customers professional, background-checked and highly trained dog walkers. This year, the company found itself among five finalists competing for the 2017/2018 Purina Pet Care Innovation Prize. Each finalist was given less than 10 minutes to pitch its product to a panel of industry judges — and Barkly Pets came out on top.
The Purina Pet Care Innovation Prize is given out each year to an new company in the pet industry. "
Purina
's founder, William Danforth, dared his people to dream big, work hard and lead by example," Blair Morgan, co-lead of Purina's 9 Square Ventures Division and vice president of innovation at Purina, said, "and the Pet Care Innovation Prize is one way that we hope to embody that spirit by helping others succeed."
Each of the five finalists — the other four were AnimalBiome, BareItAll Petfoods, Fetch Labs Inc. and PupJoy — received $10,000 from Purina and participated in a Pet Care Business Boot Camp held at Purina's global headquarters in St. Louis, Missouri, where they benefited from advice, mentorship and access to business partners during the accelerator program. As the winning startup, chosen from more than 85 global applicants, Barkly Pets received an additional $10,000 and a dedicated booth at the Global Pet Expo, held last week in Orlando, Florida.
"Being named the Pet Care Innovation Prize grand prize winner is a major validation of our mission and approach to business," Barkly Pets Co-Founder Chris Gonzalez said. "The opportunity to spend time with industry experts at Purina and our fellow finalists throughout the program gave us insight into how can better serve our customers and the pet professionals we empower daily to care for their pets."
Previous winners of the Purina Pet Care Innovation Prize include FetchFind (2017), which helps train staff members in the pet care business, and Obe (2016), a manufacturer of smart pet products and services, including the ProBowl.
"We congratulate Barkly Pets and look forward to seeing the great things that they and all of this year's finalists will do in the industry to help make pets lives better," Morgan said.
Sign up to receive the latest news from veterinary business experts.