Pets and Chinese Herbs: A Risky Match?
Pet owners looking for nonpharmaceutical treatments for their pets may inquire about herbal remedies. Be sure you understand the potential risks before prescribing Chinese herbs for your patients.
Published: July 10, 2018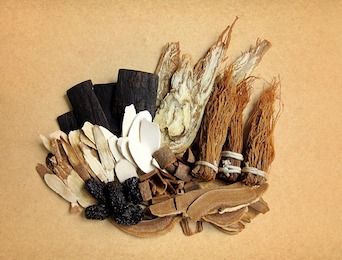 Traditional Chinese medicine (TCM) is an integral aspect of integrative veterinary medicine that includes highly touted modalities such as acupuncture and dietary therapies. Some veterinarians urge caution, however, when it comes to the use of Chinese herbs to treat companion animals.
Among them is Narda Robinson, DO, DVM, MS, FAAMA, president and CEO of
CuraCore Integrative Medicine and Education Centers
, who cites several reasons for her hesitancy in prescribing Chinese herbs.
Failure to Disclose Ingredients
"I recommend having extra caution when it comes to Chinese herbs for several reasons," she explained, "especially when the manufacturer keeps the names and/or amounts of ingredients a trade secret."
RELATED:
Too often, Dr. Robinson warned, Chinese herb manufacturers fail to disclose on the label the type or amount of each ingredient in a formula. "Veterinarians need to know what is in a product and how much of each component in order to assess risks of toxicity and interactions. We don't prescribe drugs with secret ingredients and it is unethical to prescribe botanical remedies with undisclosed contents."
​​​​​​​
Lack of Scientific Evidence
It is common, Dr. Robinson said, for a TCM practitioner to identify a health condition and which remedies to prescribe by using approaches such as tongue diagnosis and pulse diagnosis. However, she advised, "neither of these methods have been shown to be reliable or applicable in veterinary medicine."
Similarly, in some of the formulations that are sold to veterinarians and pet owners, there may be little to no scientific data about whether any of the 10 to 15 ingredients being used are safe or effective for animals.
Toxins and Contamination
According to Dr. Robinson, Chinese herbs may contain herbal toxins such as herbal strychnine or herbal aconite—both of which are neurotoxic and cardiotoxic and can cause severe illness and death.
In addition, Chinese herbs have notably high incidence of contamination with heavy metals and pesticides. They may also have endangered ingredients or undisclosed pharmaceuticals added to them.
To combat the misinformation or general lack of knowledge veterinarians may have about Chinese herbs, Dr. Robinson said there needs to be more scientific information being dispensed to veterinary students and clinicians so they can guide clients appropriately. For veterinarians looking to broaden their understanding, she recommended searching the literature for research on a specific plant or herb product. Dr. Robinson also suggested looking for science-based continuing education about botanical medicine.
Most importantly, she said, "recognize that product quality can differ dramatically between companies and even within a given product line."
Sign up to receive the latest news from veterinary business experts.