Petco to Stop Selling Pet Foods with Artificial Ingredients
The pet care retailer announced it will start eliminating pet food products that contain any artificial colors, flavors, or preservatives in January 2019.
Published: November 14, 2018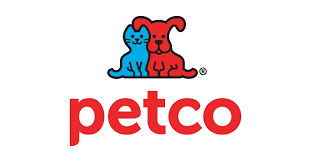 Nationwide pet food retailer Petco has announced it will begin removing pet foods and treats containing any artificial colors, flavors, or preservatives from its stores and online marketplace. The move comes in response to a growing preference among pet parents to feed their pets foods made with natural ingredients.
Although products that boast "natural" ingredients currently make up only a small portion of the pet food industry, stock in the category continues to grow. In fact, specialty diets that promote organic ingredients are projected to be one of the biggest
pet care trends for 2019
.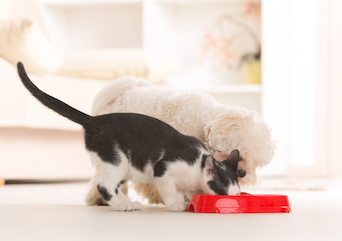 According to Petco's website, the retailer would rather remove dog and cat foods containing artificial ingredients than wait to find out if they are harmful. In total, more than 40 artificial ingredients are on the banned list, including benzoic acid, potassium bisulfite, sodium sulfite, and a host of dyes and pigments. In deciding which ingredients to eliminate, Petco is referencing guidelines provided by both the Association of American Feed Control Officials and the FDA.
Removing the items from its website and nearly 1500 stores will not occur overnight. Petco plans to begin eliminating foods and treats with artificial ingredients in January 2019 and anticipates the process will be completed by May. While the move is garnering a lot of press, the company also stands to lose more than $100 million in annual sales from the new business model.
In response, some suppliers plan on reformulating their products to meet the new standards while others are opting not to sell through Petco anymore. The company plans to donate products with artificial ingredients that are not sold by May to animal shelters.
Earlier this year, Petco opened the first brick-and-mortar location for the formerly online-only
PetCoach
brand. The Petco brand offers online advice and pet health care information from veterinarians and other pet experts. It is described as a combination of Amazon Go, the online retailer's cashier-less convenience stores; a pet store; and a veterinary hospital.
"We're raising the bar and stepping out ahead of the industry," said Petco CEO Ron Coughlin, who took over the role in June. "Not because it's an easy thing to do, but because we believe it's the right thing to do."
Sign up to receive the latest news from veterinary business experts.