Pet Spending Surpasses Previous Reports
A new report finds that pet parents spent more on their furry family members in 2017 than previously believed.
Published: November 23, 2018
Earlier this year it was reported that Americans spent a staggering
$69.51 billion
on their pets in 2017. This figure topped projected estimates for the year, which predicted that spending would reach $69.35 billion. Now, a new report indicates that even those figures were conservative and total US pet spending actually hit $77.13 billion in 2017.
You read that correctly: $77.13 billion. This is believed to be a notable 14.6% (or $9.8 billion) increase over spending in 2016. Just 5 years prior, pet spending topped out at $57.75 billion.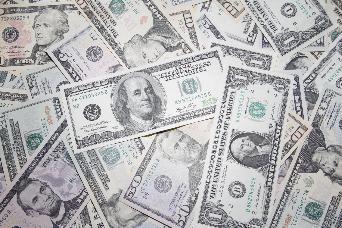 What exactly were pet owners spending so much on? Pet food took the top spending spot, and experts attribute the growth mainly to the trend toward feeding cats and dogs organic, raw, and premium foods. According to the blog
Pet Business Professor
, consumers across all income levels spent more on pet food in 2017 than in the previous year. Will even more money be spent on pet food in the coming years? With forecasters predicting that specialty pet diets will be one of the biggest
pet care trends of 2019
, it seems likely.
Similarly, spending on pet supplies and veterinary care increased in 2017. The only segment that saw a slight decline was pet services. However, it is believed that pet owners "traded" some of the money they would have normally used for services to spend more in other categories.
Although it is still too early to report accurate numbers for 2018, many industry experts predict the numbers will continue to grow. An April article in the
Journal of the American Veterinary Medical Association
estimated a 3.7% overall increase in 2018.
"Talk to any pet owner and they'll tell you how difficult it is to put a dollar limit on what they'd spend to give their loyal companion a happy life, and it's this outlook that continues to drive growth," said Bob Vetere, president and CEO of the American Pet Products Association.
Just as clothing and electronics retailers eagerly anticipate that the holiday shopping season will help bolster sales, pet care companies expect the same. According to a new survey from the
Saint Leo University Polling Institute
, pet owners will spend an average of about $237 on their pets during the holidays this year. In 2015, that figure came in at $98.97.
"People continue to spend on their pets at holidays in a similar manner to how they spend on their actual family members, said Keith Jones, PhD, associate professor of marketing at Saint Leo University. "In fact in 2014, households reported that while they were going to cut back on spending for family members, they were not going to do so for their furry family members. Industry officials are uncertain as to how long this trend will last."
Sign up to receive the latest news from veterinary business experts.