Ownership of Less Traditional Pets on the Rise in the US
Dogs remain the most popular pet in US homes, but ownership of less traditional pets is on the rise.

Published: November 26, 2018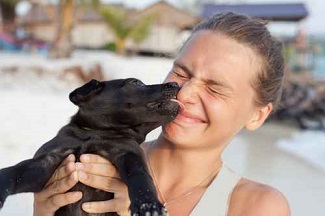 According to the latest data from the American Veterinary Medical Association (AVMA), nearly 57% of US households included a pet in 2016. Not surprisingly, the newly released 2017-2018 edition of the AVMA's
Pet Ownership & Demographics Sourcebook
notes that the most popular pet in the country—living in about 38% of homes in 2016—is the dog.
The
Sourcebook
, which offers comprehensive data on pet ownership and related habits of US pet-owning households based on surveys of more than 50,000 pet-owning households, also notes that cats could be found in 25% of US households in 2016.
But the number of specialty and exotic pets living in the United States is creeping ever upward. More than 13% of US households owned a specialty or exotic pet (e.g. small mammals, reptiles, poultry, fish, livestock) at the end of 2016, a 25% increase from 2011. The largest growth in specialty pet ownership was seen in backyard poultry, with 1.1% of households owning pet poultry in 2016, an increase of 23% in 5 years.
Pet ownership is higher in rural states than in urban states. On average, 68.6% of homes in the top 10 rural states include pets, whereas pets can be found in only 48.8% of the top 10 urban pet-owning states.
Regarding veterinary visits, the
Sourcebook
notes that dog owners are more likely than cat owners to take their pet to the veterinarian. On average, dog-owning veterinary clients made 3 visits to the veterinarian in 2016, while cat-owning veterinary clients made 2.4 visits.
Sign up to receive the latest news from veterinary business experts.