Online Home Decor Retailer Launches Pet Product Line
Some of Instagram's most popular animals had a ball testing the exclusive new line of pet furniture and accessories from online retail giant Wayfair.
Published: July 09, 2018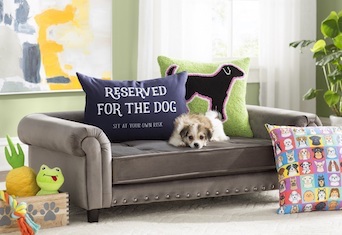 Wayfair Inc., a popular web-based home goods retailer, has launched an exclusive line of furniture and household accessories for companion animals. Currently available at Wayfair.com in the United States and Canada,
Archie & Oscar
features more than 500 items, including enclosed litter boxes, chicken coops, bird cages, and sofas designed for dogs and cats.
When developing the new line, Wayfair consulted pet experts to create a collection that provided pet owners with products that can integrate easily into their existing home decor.
RELATED:
"For many Wayfair customers, pets play an integral role in the notion of home and family, often spending just as much time on the furniture as their owners," said Steve Oblak, chief merchandising officer for Wayfair.
To coincide with the launch, Wayfair teamed up with 4-legged social media influencers to obtain their paw of approval. Among them were Envy, Zain, and Trek, 3 border collies with nearly 300,000 Instagram followers who tested one of the line's food storage products that doubles as a feeding station.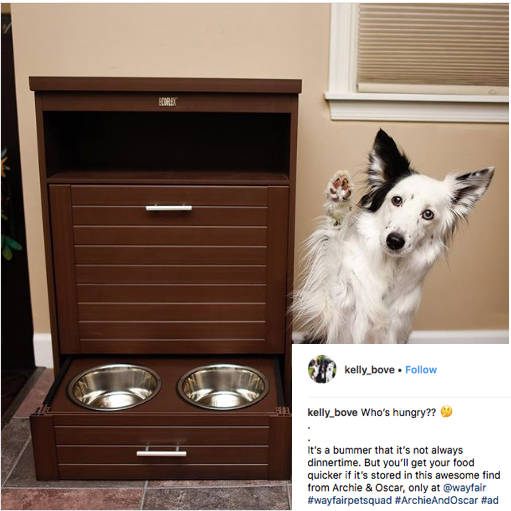 Cats also got in on the fun. Venus, best known to her 1.5 million Instagram followers as the 2-faced cat, was quick to test one of the line's cat condos.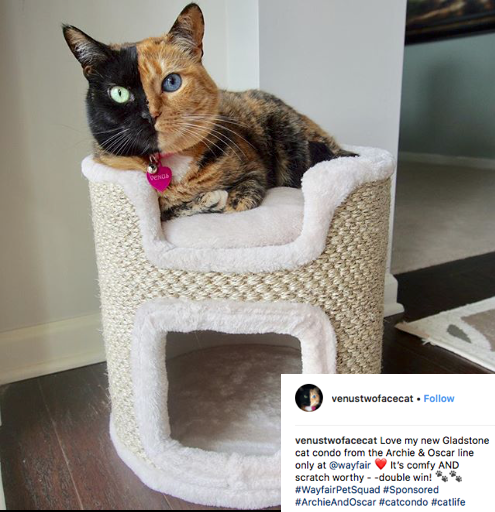 "With Archie & Oscar, Wayfair customers will find everything they need to create a comfortable home that can be enjoyed by everyone in the family," Oblak said.
Sign up to receive the latest news from veterinary business experts.