STATE NEWS: Ohio May Soon Ban Use of Gas Chambers for Euthanasia
Gas chambers are still used for euthanasia in animal shelters located in four states. Now, Ohio legislators are trying to ban this inhumane practice once and for all.
Published: June 27, 2018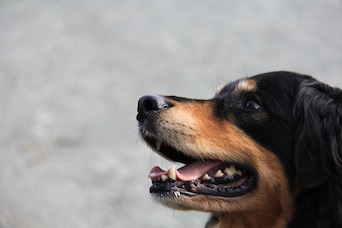 While most animal shelters practice humane animal euthanasia by injection of approved drugs, there are still a few areas of the United States that are seemingly stuck in the past.
Various states still use gas chambers for the euthanasia of dogs and cats in shelters — an archaic process that is known to cause intense pain and suffering to the animal before they pass away.
Currently, there are 23 states with no bans against the use of carbon monoxide or dioxide gas chambers in place, according to the
Humane Society of the United States
(HSUS). Of these states without specific bans, there are only four with known or suspected operational chambers:
Missouri (11 known/suspected gas chambers)
Ohio (3 known/suspected gas chambers)
Utah (8 known/suspected gas chambers)
Wyoming (3 known/suspected gas chambers)
But recently, the Ohio House of Representatives approved
House Bill 552
, which would ban the use of gas chambers for euthanasia in animal shelters throughout the state.
"While most shelters across the state do practice humane euthanasia by injection of approved drugs, a small number do still use the gas chamber," Ohio State Rep. Sara LaTourette, who introduced the bill, said. Only Erie County and Knox County currently have gas chambers.
RELATED:
According to HSUS, under the best circumstances, it takes minutes before an animal loses consciousness inside of a gas chamber. If there are any issues with the chamber itself, or if the animal is suffering from an illness or extreme stress, the process can take much longer.
Since 2013, approximately 70 gas chambers in 13 states have been voluntarily closed in response to activist efforts. While this newly introduced bill is a step in the right direction, the ultimate goal is to have gas chamber bans passed in all 50 states.
The new bill now heads to the Ohio Senate to be voted on.
Sign up to receive the latest news from veterinary business experts.