New Survey Uncovers How Owners ID Their Pets
Do you provide your veterinary clients with the information they need about having the proper identification for their pets or what do if their pets are lost or stolen?
Published: July 30, 2018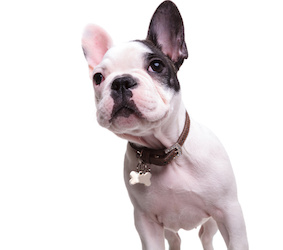 It's estimated that as many as 10 million dogs and cats are lost or stolen in the United States every year, according to the American Humane Association. Sadly, only 1 in 10 is believed to make it back to their owner.
To get a better understanding of how pet owners provide identification for their pets, Embrace Pet Insurance surveyed 3000 pet parents. Of those surveyed, 10% reported that they have had a pet lost or stolen at some point.
To protect their pets, more than half of the survey respondents (57%) said they use both an ID tag and microchip, while 20% said they use just a microchip and 10% said they use just a name tag. Only 4% of survey respondents said they use a GPS tracking collar and 3% said they don't ID their pets at all.
RELATED:
Even though National Lost Pet Prevention Month is coming to an end, it's always beneficial to remind pet parents—especially new owners—about the importance of identification and the steps that should be taken if a pet is lost or stolen.
Consider putting a template for a lost pet flyer on your veterinary practice website along with links to various local websites and social media groups dedicated to putting the word out about lost animals. Include some of the tips below in a blog post on your practice website or social media pages or download and share the entire infographic.
The first few hours that a pet goes missing can be stressful for pet owners, but they're often the most important. Use your platform to help patients find their way back home.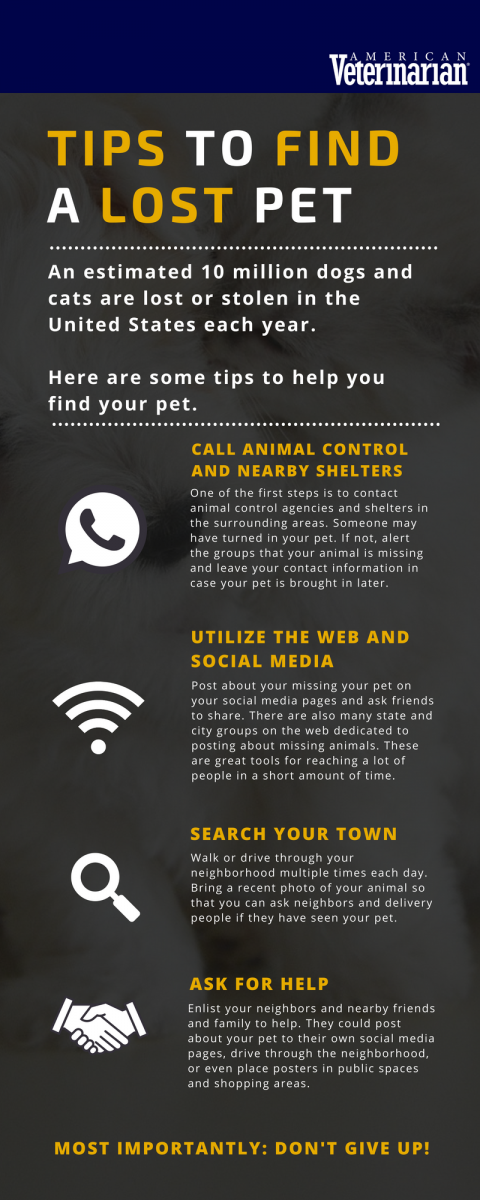 Sign up to receive the latest news from veterinary business experts.