National Dog Day Campaign to Benefit Cancer Research
Morris Animal Foundation is asking supporters to celebrate DOGust by contributing to its month-long campaign.
Published: August 02, 2018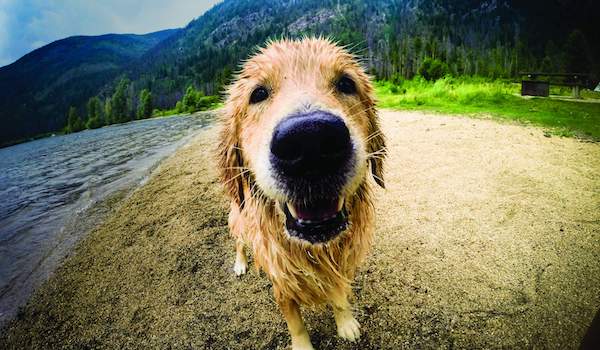 August has unofficially been renamed "DOGust," and Morris Animal Foundation is getting in on the fun. For the second consecutive year, the nonprofit—which is dedicated to funding studies to improve and protect the health of companion animals and wildlife—is hosting a month-long National Dog Day campaign. From now through August 26, the campaign will raise funds for the foundation's
Golden Retriever Lifetime Study
, a $32 million study designed to identify correlations to cancer in dogs.
According to the foundation, cancer is the leading cause of death in dogs over age 2. More than 6 million dogs are diagnosed with the disease each year.
RELATED:
"Dogs play so
many roles in our lives
, from our personal trainers to the guardians of our homes, and they deserve the best care we can provide," Tiffany Grunert, Morris Animal Foundation's acting president and CEO, said. "This month, we're asking people to remember all the reasons they love their dogs and to help us make the world a better place for them by supporting this amazing study."
For the second year, the campaign is receiving support from an anonymous donor who lost her beloved golden retriever to cancer. The donor will generously match all gifts made to the Golden Retriever Lifetime Study, dollar for dollar, up to $50,000. Donations can be made through the
campaign's website
.
Launched in 2012, the Golden Retriever Lifetime Study is the first prospective longitudinal study attempted in veterinary medicine. By 2015, a total of 3044 privately owned, purebred golden retrievers had been enrolled in the observational study, the goal of which is to identify the major dietary, genetic, and environmental risk factors for cancer and other important diseases in dogs.
Sign up to receive the latest news from veterinary business experts.