Leap Venture Studio Mentors, Funds Pet Care Startups
Leap Venture Studios will work closely with 12 startup companies focused on pet care and related technology.
Published: March 20, 2018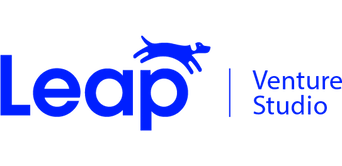 Mars Petcare — the country's top-producing pet food company — has launched
Leap Venture Studio
in concert with Michelson Found Animals Foundation, a non-profit focused on pet adoptions and owner education, and R/GA Ventures, a creative design company. The platform is being called the first accelerator program focused on the future of pet care.
"Our lives are enriched by pets, and we use technology and science to obtain real, sustainable results that better the lives of pets and their people," said Gary Michelson, MD, founder of
Michelson Found Animals Foundation.
"We're excited about this opportunity to partner with other industry leaders to identify and foster meaningful innovations and support the growing community of startups developing smart solutions for pets."
Applications for the upcoming, year-long program are being accepted now; the application deadline is May 23, 2018. The Leap Venture Studio program is open to companies at a variety of stages, from pre-seed to seed to Series A, and both B2B and B2C business models. Qualified candidates must have a "minimum viable product." Areas of interest and sample technologies include:
pet nutrition and fitness
pet health and medical
pet diagnostics
solutions/platforms/services for pet owners/vets
AI and machine learning
advanced analytics
connected products and spaces
genetics
Accepted candidates will be split into two programs of six companies each, and startups will work primarily with a team of
R/GA
strategists, technologists, designers and consultants to prepare for fundraising, pitching and business development. The startups will also collaborate with mentors from the Mars Petcare and Michelson Found Animals teams and their extended networks. The program will take place primarily at the R/GA office in Portland, Oregon. While companies are not required to remain in Portland for the duration, they are expected to spend key weeks of the program there.
Leap Venture Studio has said it will invest up to $200,000 in each participating startup. In addition, each company will have the opportunity to pitch to investors upon completion of the program.
"Together with Michelson Found Animals and R/GA we're taking the lead on creating the future of pet care by supporting the startup community," said Leonid Sudakov, president of Connected Solutions at Mars Petcare. "Mars Petcare has one purpose: 'Make a Better World for Pets.' And we will do that by becoming the partner of choice for founders seeking to turn their visions for the future of pet care into reality."
Companion Fund
Mars Petcare also announced the launch of
Companion Fund
, a $100 million venture capital fund in partnership with
Digitalis Ventures
. Companion Fund will provide startup capital and support to entrepreneurs addressing the needs of pets, pet owners and veterinarians. The company is currently focused on supporting investment opportunities in digital health, diagnostics, nutrition and services.
Companion Fund is being led by Ben Jacobs, who is the Head of Ventures for Mars Petcare and founder of Whistle, a GPS-enabled pet tracker. Jacobs sold Whistle to Mars in 2016.
Sign up to receive the latest news from veterinary business experts.