Investigation Requested into Animal Experiments at Yale
Stop Animal Exploitation NOW! has called for an investigation into Yale's animal experimentation program, alleging that more than 250 animals have been killed or abused in the past two years.
Published: February 26, 2018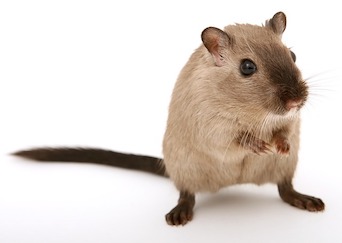 The animal rights group Stop Animal Exploitation NOW! (SAEN) has requested an investigation into alleged incidents of animal abuse and neglect within the animal experimentation program at Yale University.
As reported by the
New Haven Register
, SAEN cofounder Michael Budkie sent a letter to Yale president Peter Salovey, PhD, on February 10 calling for the investigation and claiming that more than 250 animals have been abused or killed in 11 incidents over a two-year period. In addition to the investigation, SAEN requested the termination of all staff connected to the events.
The group's Facebook page also asks that people email Dr. Salovey directly about the proposed investigation. Within SAEN's sample letter for followers to use, the group said more than 250 mice and rats were starved, dehydrated, drowned, cooked and suffocated during studies conducted at Yale's research labs.
"Compared to other universities, that is a high number of animals dying through instances of negligence, particularly when you have a high number of animals dying at one time," Budkie told the newspaper.
The statistics SAEN used in its letter to Dr. Salovey came from reports Yale is required to submit to the National Institutes of Health (NIH) as a condition of its federal funding. The reports are filed whenever there is an incident of neglect, abuse or death of animals being used in experiments. The reports to NIH included the following:
On March 6, 2017, a digital controller managing the heating and cooling system failed, "resulting in dangerously high humidity and temperature" and causing 90 mice to die or require euthanasia.
On August 4, 2017, lesions were found on the tails of nine mice after they were irradiated and given bone marrow cells through their tails and then warmed by a heat lamp at too high a temperature. Two mice died and six had to be euthanized.
On October 8, 2016, four of five mice died because they had no food in their cages. In the same report, Yale said 19 mice over 21 days old had their tails clipped, violating protocol, and had to be given analgesics.
On April 28, 2016, four rats in a hypoxia chamber suffocated because the cage was stacked on others and its ventilation vent was blocked.
In response, Karen N. Peart, Yale's director of external communications, said in a statement on February 12 that Yale, "takes seriously any animal care and use incidents and has created a culture in which the incidents are brought forward by all levels of the organization, fully investigated, corrective action is taken immediately, including disciplinary action if warranted, and reported to the Institutional Animal Care and Use Committee and outside agencies as appropriate."
This is not the first time in recent months that Yale has come under fire for animal research conducted by its staff. In May 2017, People for the Ethical Treatment of Animals (PETA) sent a letter to the district attorney in Middlesex County, Massachusetts requesting an investigation into research conducted by Christine Lattin, PhD, a postdoctoral student at Yale University. The research in question was conducted while Dr. Lattin was a student at Tufts University in Massachusetts.
PETA said the researcher killed about 250 songbirds for experiments and subjected them to painful experiments between 2011 and 2015. In addition to the letter, PETA held protest rallies outside events where Drs. Lattin and Salovey were scheduled to speak.
In response, Peart told the
New Haven Register
, "[Yale] laboratories comply with or exceed all federal regulations and independent accreditation standards. Dr. Lattin's research represents a valuable contribution to a growing body of knowledge that will help advance, among other things, veterinary medicine, animal conservation and animal model development. These findings were shared with the Office of Laboratory Animal Welfare, a federal agency within the Department of Health & Human Services, and they concurred that the allegations made by PETA could not be substantiated and found no cause for further action by their office."
In November, Dr. Lattin also spoke with the
newspaper
, saying "I don't like killing animals for research," she said. "It's not something I enjoy doing at all. It makes me sad every time I do it. … I'm definitely someone that doesn't want animals to suffer, to kill for no good reason. But I think the kind of research questions that people are able to do in animal research are really essential."
Sign up to receive the latest news from veterinary business experts.