If Disaster Strikes, Are Your Clients and Staff Prepared?
This month, take some time to talk with your veterinary clients and staff about the importance of having an evacuation plan in place for the pets in their lives — both at work and at home.
Published: June 13, 2018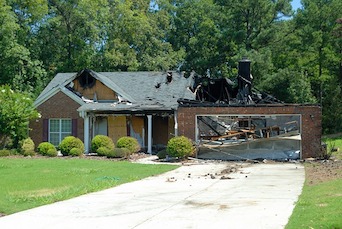 The
month of June
is National Pet Preparedness Month, with a focus on encouraging the creation of evacuation plans that account for furry family members.
It's not always comfortable or even a top priority to think about what you would do in an emergency situation — in fact, it's easy to think "it will never happen to me." But having an emergency plan in place reduces the panic, stress and overall uncertainty that occurs should a disaster happen in your area. From hurricanes to house fires, tragedies strike when you least expect them and often without advanced warning.
RELATED:
Use this information to start the conversation with veterinary clients and staff so they can begin to plan for what they might do in an emergency situation.
For Your Clients
Throughout June, remind your clients about the importance of disaster preparedness and that a little planning goes a long way.
Go Bags
Encourage clients to create a "go bag" for their pets kept in their home in case of an evacuation. At a minimum, the bag should include food and water for seven days (rotated based on expiration), medication, an extra collar and leash, and copies of medical records for their pets. Additional items to consider are blankets, toys, a carrier, a recent photo of their pet, a first-aid kit and plastic bags.
Boarding Information
Your veterinary practice may also want to provide clients with a list of nearby pet-friendly hotels so they aren't scrambling to find accommodations during an emergency. Some pet owners may even opt to leave their pets behind during an evacuation because they're at a loss for where to bring them. But this is a bad idea for multiple reasons. If the situation isn't safe for the people in the home, then make sure clients understand that it isn't safe for pets either.
Disburse this information in ways that make the most sense for your office. This might include posting preparedness tips on your social media accounts, briefly talking with clients about their safety plans during wellness exams, hanging reminder posters in your waiting room or sending email newsletters to your client base.
For Your Practice
National Pet Preparedness Month isn't just for pet owners. Use June as a time to create and review disaster plans with your veterinary staff.
American Veterinarian
®
recently published a detailed article including the steps veterinary practices can take to ready themselves for any emergency situation. Some of the top tips include:
Decide who in the clinic will be responsible for activating, coordinating, implementing and terminating the evacuation plan for the veterinary practice.
Make sure you have emergency contact numbers for all pet owners.
Develop a checklist for how you will determine if it is safe for staff to enter the building. This includes before, during and after the disaster.
Map out the steps to take to shut down specific parts — or all — of the hospital.
Designate a leader responsible for knowing what animals are in the hospital and how critical each of them is.
Cross-train your staff so you can provide basic needs for each patient regardless of the number or type of staff you have available during an emergency situation.
Make it a point to stress that these plans aren't just for the safety of the animals in your care, but for your staff as well.
Sign up to receive the latest news from veterinary business experts.