Golden Retriever Lifetime Study Gains National Exposure
One participant in Morris Animal Foundation's Golden Retriever Lifetime Study has been highlighted for his role as a "hero dog."
Published: July 26, 2018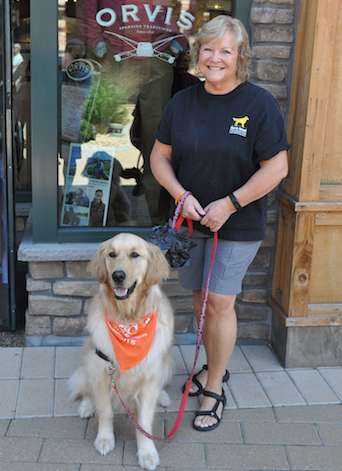 Conceptualized and organized by the Morris Animal Foundation, the
Golden Retriever Lifetime Study
is the most extensive investigation ever undertaken in veterinary medicine. The objective is to help identify nutritional, genetic, and environmental risk factors for cancer and other diseases in dogs.
To date, more than 3000 golden retrievers have been enrolled in the study—and now 1 of those dogs has garnered national attention. Jaxon, a 4-year-old golden retriever from Parker, Colorado was recently highlighted for his participation in the study in the July edition of
The Costco Connection
. The magazine is delivered to Costco members and has a nationwide circulation of nearly 13 million.
RELATED:
As outlined in
the article
, Jaxon became enrolled in the Golden Retriever Lifetime Study after his owner, Paula Davis, learned of the study. Since her previous 4 golden retrievers all died from cancer, Davis wanted Jaxon to be part of the effort to help uncover any characteristics linked to the disease.
"I want all our pets to live longer, healthier lives, but I'm also fascinated by the crossover in medicine between the animal studies and the human studies," Davis said. "The potential that this study could benefit humans with cancer is pretty cool."
As part of the study—now in its sixth year—Davis completes an annual online questionnaire about Jaxon's diet and environment. She also works with Jaxon's veterinarian, who completes an annual physical examination on the dog and collects biological samples, including blood, urine, and hair. All dogs in the study are identified as "hero dogs."
"This is fantastic exposure for this incredible study and we are so grateful," said Tiffany Grunert, Morris Animal Foundation's acting president and CEO. "It means so much to us that our participants help educate the public about this important study that will undoubtedly lead to a brighter, healthier future for all our canine companions."
Sign up to receive the latest news from veterinary business experts.