UPDATE: General Mills Acquires Blue Buffalo, Reenters Pet Food Industry
General Mills has reentered the pet food market after almost 70 years with its acquisition of wholesome pet food retailer Blue Buffalo.
Published: April 26, 2018
UPDATE (April 26) —
General Mills has completed its acquisition of Blue Buffalo Pet Products, Inc. in an approximately $8 billion deal. The company will now operate under a newly formed "pet operating segment" within General Mills.
As previously reported, 1,700 Blue Buffalo team members will join the General Mills team — including Billy Bishop, who will maintain his role as CEO of Blue Buffalo.
"My leadership team and I, along with our entire organization of over 1,700 'Buffs,' are excited to join the General Mills family," Bishop said. "Our business continues to grow, with first-quarter results ahead of our plan, and we'll use General Mills' world-class capabilities in innovation, supply chain, distribution, and sales to build on our success and advance our mission of reaching more pet parents and feeding more pets."
The Blue Buffalo acquisition further propels General Mills as the leader in the Wholesome Natural pet food category.
"This acquisition adds a compelling new growth platform to the General Mills portfolio," General Mills Chairman and CEO Jeff Harmening said, "and I'm confident that we can leverage our capabilities to drive continued growth for the BLUE brand and significant value for General Mills shareholders."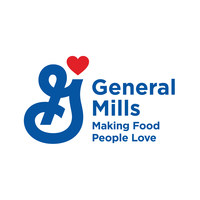 ---
General Mills, Inc., announced on Friday that it will acquire
Blue Buffalo
Pet Products, Inc., for $40 per share — about $8 billion in total.
"The addition of BLUE to our family of well-loved brands provides General Mills with the leading position in the large and growing wholesome natural pet food category," General Mills Chairman and Chief Executive Officer Jeff Harmening said.
Blue Buffalo has been making natural foods and treats for dogs and cats under the BLUE brand since 2002. The company has hit major milestones in the pet food industry, including:
Recognition as the No. 1 wholesome natural pet food brand in the United States — a market that represents approximately 10 percent of the entire pet food market in volume and 20 percent in value
Over $1.275 billion in net sales — four times the next largest wholesome natural pet food brand
Recognition as the No. 1 pet food brand in the e-commerce channel, generating over $250 million in net revenue in 2017 — growth of over 75 percent from the previous year
Acquiescing to consumer demands for more natural, less processed products, General Mills already owns and operates several wholesome human food brands, such as Annie's, but has not had a stake in the pet food market since the 1950s when it sold food for cats, dogs and birds.
"In pet food, as in human food, consumers are seeking more natural and premium products and we have tremendous respect for how attentive Blue Buffalo has been to the needs of their consumers, pet parents and pets, as they have built their brand," Harmening said.
He said General Mills expects to leverage its extensive supply chain, research and development, and sales and marketing resources alongside Blue Buffalo's "experience building one of the strongest pull brands in the consumer packaged goods world."
A team of 1,700 Blue Buffalo employees will join the General Mills family, according to Billy Bishop, who will continue as CEO of Blue Buffalo following the acquisition. "I felt a strong cultural fit between our two companies and believe they will be a great partner in our mission to reach more pet parents and feed more pets," Bishop said.
While there is much room for Blue Buffalo to grow in the pet food market — the company only feeds 3 percent of pets in the United States — some strategists are worried about the partnership.
Jared Koerten, a lead analyst at the market research company Euromonitor International, said being part of the large General Mills portfolio puts the reputation of the Blue Buffalo brand at risk. "The message behind Blue Buffalo was, 'We don't use a lot of grains and fillers,' and General Mills has a long history of working with grains," Koerten said. "Pet food is a very emotional category. People really connect with their brand in a way you don't see in many staple food categories."
General Mills has a proven track record when it comes to accelerating the growth of its natural and organic human food brands, but the market will soon learn whether the company can translate this growth to the natural and organic pet food market.
"Along with our leadership team, we look forward to working with General Mills to continue growing the Blue Buffalo brand for many years to come," Bishop said.
Sign up to receive the latest news from veterinary business experts.