From High School To Vet School: Grooming the Next Generation of Doctors
High schools are offering veterinary technician assistant certification as part of the high school curriculum.
Published: July 13, 2018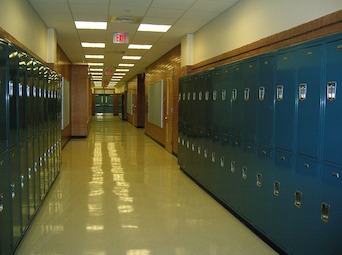 Tiarryn Bryant always knew she wanted to work with animals, but she wasn't 100% sure how she would get there. That is, until the Pinellas County, Florida teen started at
Tarpon Springs High School
,
1 of 2 county schools in the Clearwater area that offer veterinary technician assistant certification as part of the high school curriculum.
After taking 4 years of veterinary sciences and other advanced classes, as well as completing 250 hours of volunteer work with a local veterinarian, Bryant earned both her diploma and her certificate, and she's on the path to eventually earn her DVM. And she's not alone.
"If you get through all 4 years of the high school program you realize, 'This is probably what I want to do for the rest of my life,'" said Bryant, 18, who will be attending Tuskegee University in Alabama and also plans to stay there for veterinary school. "One of the more recent things we learned was medical math. We learned how to draw vaccines and how to read prescription medication in the correct quantity and dosage. I feel like this is going to help me at Tuskegee."
RELATED:
And she is right. Both community college and 4-year university veterinary program leaders say that high school curricula can both reduce costs for a bachelor's degree and better prepare students for a career in animal sciences. This can only help reduce the ongoing
veterinarian shortage
in the United States.
"We've had several students who go on to veterinary school after us," said Trisha Gorham, CVT, chair of the
St. Petersburg College Veterinary Science Program
,
which has a reciprocity agreement with Tarpon Springs and other county high schools and offers associate's and 4-year degrees. She likes how the high school programs feed into Florida universities, making it possible for some high school graduates to earn or transfer college credits if they stay in state.
"What the high schools are doing is giving them the chance to work in veterinary hospitals and it shows them the different opportunities in the veterinary field so they can make that decision whether they want to go the veterinary technician route or go on to veterinary school."
There are no hard and fast statistics on the high school-to-veterinary school pipeline, but several universities are working at this independently, said Veronica Pennington, MPA, coordinator of diversity initiatives at the
University of Georgia College of Veterinary Medicine. The university started offering 2 such programs to high school students in 2011, and now, 7 years later, is seeing numbers trickle in.
"We're just now starting to see the turnover from the 2 events," Pennington said. "The Vet Camp started in 2011, so those juniors and seniors are just now graduating and starting to apply to veterinary school. Clearly, it's working. One, it makes them more excited and more confident in their decisions and made them realize that the University of Georgia is where they wanted to come. In that regard, it is definitely successful for us."
Bryant said the program helped her and that she also knows of several students who used their technician certificate to work their way through undergrad before going to veterinary school. And while some students might still be figuring out why they're going to college, Bryant is certain of her path.
"It helps people figure out if that's what they want to do with their life," she says. "And this is what I want to do."
Sign up to receive the latest news from veterinary business experts.