Former Veterinary Technician Arrested For Illegally Prescribing Medications
Courtney Brown was prescribing medication for her deceased dog while employed as a veterinary technician in Georgia.
Published: June 06, 2018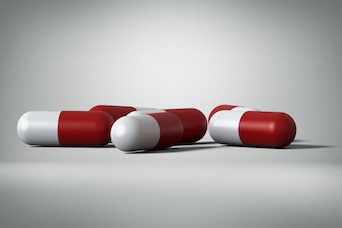 A former veterinary technician from Savannah, Georgia has been arrested after it was discovered that she had been prescribing medication for her deceased dog.
The investigation began after the Chatham-Savannah Counter Narcotics Team received information suggesting that 33-year-old Courtney Brown was prescribing medication while employed as a technician at a local veterinary office. It has since been determined that Brown was regularly using her deceased dog's name to illegally prescribe Xanax, a scheduled IV controlled substance. All the fraudulent prescriptions were filled between 2017 and 2018.
Brown, who turned herself in on Monday, was charged with a felony for acquiring or obtaining a controlled substance by misrepresentation/fraud/forgery.
Earlier this year, another Georgia animal hospital employee was arrested after she allegedly stole 177 tramadol pills from the South Forsyth Animal Hospital in Forsyth County where she worked. Danielle Crescenzo, 22, was charged with felony drug distribution of controlled substances.
RELATED:
An Industry-Wide Concern
While cases similar to Brown's and Crescenzo's are not unheard of, in veterinary medicine it is prescription drug abuse among pet owners that typically makes headlines. In recent years, more attention has been brought to the issue of pet owners supporting their own addictions by taking medications intended for their pets. The most common opioid carried by veterinary practices and targeted by addicts is tramadol.
As reported in a recent
American Veterinarian
®
cover story, in September 2017 a Virginia dog owner took his boxer to six veterinarians to obtain antianxiety pills and painkillers for his own use before he was caught. Eventually, according to local police, the owner was charged with prescription fraud. Similarly, in Kentucky, a woman was accused in 2014 of cutting her golden retriever with a razor so she could procure prescription medication for her own use.
In response to the country's opioid epidemic, many states have signed control measures into law. For example, in Maine, all health care professionals who can prescribe drugs—including veterinarians—are required to check a statewide database called a Prescription Monitoring Program before prescribing opioids and benzodiazepines. This ensures that doctors notify the proper authorities if certain criteria are met when a patient comes in and has reason to leave with opioids.
Last week, North Carolina legislators unveiled The HOPE Act, a bill that aims to mandate a harsher penalty for someone who steals drugs from a person to whom they were prescribed. If passed, the bill would also expand the state's Controlled Substances Reporting System to include data on veterinary drugs.
Sign up to receive the latest news from veterinary business experts.