UPDATE: Second Suspect Charged For Running Fake Veterinary Clinic
A Florida couple posing as veterinary team face charges of animal cruelty and practicing veterinary medicine without a license.
Published: June 05, 2018
UPDATE (June 5)
— After more than a week on the run, police in Florida have finally caught up with Jose Alvarez-Marrero, who allegedly ran a fake veterinary practice out of his apartment. On June 1, Alvarez-Marrero, accompanied by his attorney, turned himself in to authorities. The 58-year-old now faces three counts of practicing veterinary medicine without a license and animal cruelty with an intent to injure or kill. His partner, Sophia Gonzalez, was previously arrested in connection with the fake clinic on May 23.
---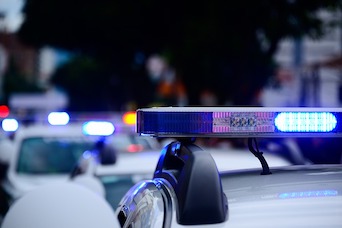 (May 25) — Police in Florida are searching for a man they say has been running an illegal veterinary practice out of his apartment.
Authorities were tipped off about 58-year-old Jose Alvarez-Marrero after a man reported details of a recent incident that led to the death of his pet. According to investigation reports, Omarnestor Delrio took his 12-year-old American bulldog, Royalty, to Alvarez-Marrero's apartment in Hialeah on April 23 and paid him $250 to neuter the dog.
Various news outlets are reporting that Delrio returned several times to Alvarez-Marrero's residence in the days following the procedure when Royalty experienced complications, including seizures. During one visit, Royalty was given two injections of unknown an substance, one in the neck and the other in the thigh. On another occasion, an unknown liquid was administered intravenously to the dog. A week after the surgery, Delrio took Royalty to a real veterinary clinic, but the dog later died as a result of the unsterile surgical procedure.
RELATED:
Local police officers and Miami-Dade Animal Services employees searched Alvarez-Marrero's apartment on Wednesday, where they found a makeshift operating room and several caged dogs and cats. During the search, officers arrested 40-year-old Sophia Gonzalez, who allegedly acted as Alvarez-Marrero's assistant. Alvarez-Marrero was not home at the time and is currently considered to be at large. Both face felony charges of animal cruelty and practicing veterinary medicine without a license.
Hialeah police are currently asking that anyone with information about Alvarez-Marrero's whereabouts contact the Hialeah Police Department at 305-687-2525 or Miami-Dade Crime Stoppers at 305-471-TIPS.
Sign up to receive the latest news from veterinary business experts.