Feather in Her Cap Award Winner Announced
The recipient was recognized for her contributions to the animal health industry and for empowering future women leaders throughout her career.
Published: January 30, 2019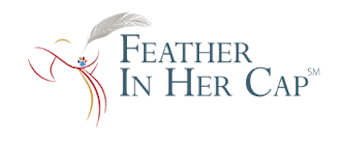 Kristen Peck, executive vice president and president of US operations, business development, and strategy at Zoetis, has won the 2019 Feather in Her Cap Award. Presented by the Feather in Her Cap Association, the accolade aims to recognize women leaders in the animal health industry.
Ms. Peck was recognized for her accomplishments and contributions to animal health and for her role in empowering future women leaders in the industry. Ms. Peck, who prepared Zoetis to become a public company, manages the organization's US business, corporate strategy, and business development functions.
"Kristin is an inspiring and accomplished leader who helped pave the way for the successful launch of Zoetis and attract investors to the animal health industry," said Roxanne Lagano, chief human resources officer at Zoetis. "She is remarkable not only for her leadership in delivering strong results, but also as a passionate advocate for her colleagues."
RELATED:
Ms. Peck was one of two award recipients this year. Jennifer Trudeau, previously the director of large animal and equine national accounts at Boehringer Ingelheim, was recognized posthumously for her lifetime achievements. The 2019 awardees were selected from a diverse group of candidates across 5 companies.
After receiving her award, Ms. Peck said, "It's an incredible honor to be recognized by my peers in our industry, and I am grateful to all those leaders who encouraged me to embrace my true self and follow my passion for animal health. I remain committed to being a champion for the next generation of leaders in this space."
Sign up to receive the latest news from veterinary business experts.