Ethics Group Announces Support of Veterinary Nurse Initiative
The Society for Veterinary Medical Ethics announced its support of the Veterinary Nurse Initiative to create the Registered Veterinary Nurse credential.
Published: August 28, 2018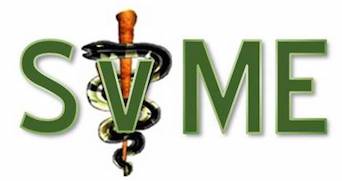 The Society for Veterinary Medical Ethics (SVME)—which promotes discussion and debate about ethical issues relevant to veterinary practice–has announced its support of the
Veterinary Nurse Initiative
to create the single registered veterinary nurse credential.
The SVME supports title unification and consistent educational standards nationwide to reduce confusion from inconsistent nomenclature, the group said in a statement. According to the society, the inconsistent credential terms used alongside "technician" lead to confusion and decreased public understanding of the education and skill required to excel in the position.
RELATED:
"The SVME supports the Veterinary Nurse Initiative and its pursuit for legislative amendments in all 50 states to unify the title of registered veterinary nurse and offer full support and endorsement in this pursuit," the group wrote.
With its public support, the SVME joins a growing number of associations, universities, and companies that have endorsed the initiative, including Mars Incorporated, University of Tennessee College of Veterinary Medicine, and VetPartners. Created by the National Association of Veterinary Technicians in America in May 2017, the Veterinary Nurse Initiative Coalition seeks to replace the current credentials registered veterinary technician (RVT), licensed veterinary technician (LVT), certified veterinary technician (CVT), and licensed veterinary medical technician (LVMT). The coalition also seeks to make credentialing requirements and scope of practice uniform across the country.
Sign up to receive the latest news from veterinary business experts.