Eight (Budget-Friendly) Ways to Enhance Curb Appeal
Never underestimate the value of a first impression.
Published: October 16, 2018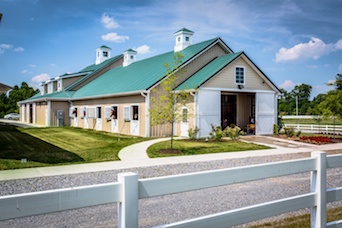 You may have the friendliest receptionist in town or a bedside manner that can calm even the most fractious cat, but your clients likely will have already formed an opinion about your practice before walking through the door. That's because the outside of a veterinary practice speaks volumes about the business inside. Is yours sending the right message?
What's So Important About Curb Appeal?
One of the most underestimated components in establishing your practice's reputation and attracting new clients is how the business appears from the curb. Curb appeal, including an attractive exterior and manicured landscaping, can draw pet owners to your location—or turn them away. Here are 8 ways to enhance the curb appeal of your practice without breaking the bank.
1. Show Them a Sign
It may seem rudimentary, but many veterinary practices lack attractive, visible signs. If people cannot easily see a clear indicator of your practice's location from the street, you risk them missing the building entirely. Not only will first-time clients become frustrated if this occurs, but you risk delaying appointments as well. Nonexistent or hidden signs mean you also lose out on a key marketing tool. Many pet owners may drive past your practice each day. Foot traffic and passing vehicles could represent countless potential clients. Make sure your signs are in decent shape, with no missing letters or faded paint, and are visible and legible from the street, parking lot, and sidewalk.
RELATED:
2. Do a Clean Sweep
A veterinary hospital should be synonymous with a sterile environment. After all, one of your goals is to prevent the spread of disease. An exterior that is littered with garbage, windows that are layered in dust, and overgrown landscaping insinuate that cleanliness isn't a top priority.
"Plants that are overgrown or declining give the impression that the business does not value its image," said Sue Zwolinski, vice president of Complete Landscaping Service in Bowie, Maryland. Power-washing siding, concrete, or oil-stained asphalt can improve curb appeal dramatically by removing decades of grime in an instant. Make it a habit to sweep the perimeter of the building regularly, including the parking lot, to remove leaves, trash, and other accumulated debris.
3. Love Your Landscaping
Landscaping encompasses a variety of elements, such as grass, stone, and bushes, that come together to create a cohesive design. One of the most impactful ways to enhance curb appeal is to redesign or upgrade your landscaping. If your current landscaping is a menagerie of mismatched components or is basically nonexistent, you may want to consider hiring a professional.
"Sometimes people think 'the more, the better,' but when you talk about color and variety in a landscape, too much is confusing to the eye. Large masses of plantings in complimentary colors catch the eye," Ms. Zwolinski explained. "Remember, you want to look good at 60 miles per hour and too many individualized plantings can't do that."
If your budget doesn't allow for outside help, at least make sure any grassy areas are mowed and weeds are pulled regularly. Fill in patches of dirt with mulch or rocks, and use paving stones to line walkways or outline flowerbeds.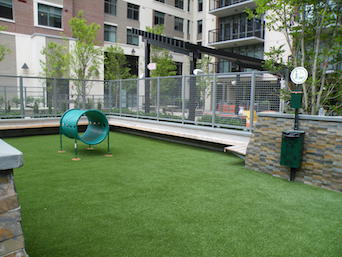 4. Invite Them In
Your practice doesn't have to resemble Kensington Palace, but you should take pride in the area directly outside the front door. The front door itself is a great place to start. If the color of the door is starting to fade or look dirty from pollution, it's time to scrub or replace it. The front door is also a perfect place to add a pop of color because it's a relatively small area but will still stand out. Think about using one of your brand's colors for the front door to tie back to your business.
Upgrading your practice depends on space and layout, but here are inexpensive and easy-to-implement suggestions:
Keep your hospital clean by placing exterior door mats.
Replace worn-out hardware on railings, outdoor light fixtures, door handles, and the mailbox.
Add potted plants to either side of the doorway or on the perimeter of each step.
Also consider adding seasonal decor. Pumpkins are an inexpensive way to decorate in the fall, and incorporating
red, white, and blue elements is perfect for Memorial Day and Independence Day.
5. Impress With Your Parking Lot
An unkempt parking lot will detract from the appearance of your practice. Luckily, there are simple measures you can take to ensure the lot matches the pristine condition of the rest of the building. Painting new parking lines can improve the look of your practice significantly. You may also want to seal-coat the lot to prevent cracks and potholes.
If possible, place areas of fake grass where dogs can relieve themselves without the nitrogen of their urine killing grass or plants. Don't forget to install signs that remind owners to pick up after their pets, and place waste bags and a waste receptacle in a convenient location.
6. Light the Way
Curb appeal also matters at night. Proper lighting serves to enhance both aesthetics and safety. Let installed lighting serve as a guide for your clients, which is especially important for locations where the sun sets in the winter before business hours have ended. Illuminate the parking lot, front door or entryway, walkways, and office signs. If you aren't able to use lights that require wiring, install solar fixtures. Solar path lights won't emit the same brightness as electrical features, but low-impact lighting is still better than nothing at all.
7. Please Them With Plants
Plants have the unique ability to transform a boring or bland walkway or entry into a welcoming one. Potted plants, window boxes, flowerbeds, and small trees can be purchased even with a small budget and installed with relative ease. For those without a green thumb, ready-made containers available for purchase from garden centers take most of the guesswork out of the process.
When selecting plants, make sure you're choosing varieties that are nontoxic to pets. African daisy, rosemary, and snapdragons are all safe options; avoid azaleas, daffodils, and tulips. "I'm a big fan of viburnum, especially the early flowering varieties like carlessi," Ms. Zwolinski said. "Boxwoods of all shapes and sizes are great too because they are moderate growers."
For practices that get a lot of foot traffic and dogs relieving themselves, it's wise to use plants and landscaping elements that can stand up against urine or the trampling of feet and paws. "Live plants in general are not very tolerant of heavy foot traffic or dog urine, but groundcovers like pachysandra or vinca tend to be very durable. Dwarf sedum will also tolerate a fair amount of abuse," she explained.
If you don't have a green thumb, fake plants are always an option, too. Most people won't be able to spot the difference, and no upkeep is required.
8. Prime Them With Paint
Considering that the typical gallon of exterior paint from a chain hardware store costs about $30, repainting even minor aspects of your practice's exterior provides a strong return on investment. If you're looking for a do-it-yourself project or can't afford to paint the entire building, focus on the just the trim. A clean, updated front door and windows will affect the overall curb appeal. Select the color based on how you want people to feel when they visit your practice. For example, warm colors are thought to be comfortable and blues are soothing. Again, consider using one of your brand colors to add marketing aspects into the design.
Conclusions
The first step in identifying which areas will benefit your practice most is simple: View your business from the perspective of your clients. You may have become accustomed to the cracks in the sidewalk or shrubbery that didn't survive the last windstorm, but new clients will notice. Drive to the practice as if it's your first time or enlist a friend who isn't as familiar with the area to do it for you and make note of what stands out. Is your signage easily detectable? Is the parking lot free of debris? Next, create a budget and match it against your to-do list to determine which of your top priorities can be accomplished. If you don't own the space, speak with your landlord about where responsibilities lie and what updates you are permitted to make. Remember, the exterior of your practice should serve as a snapshot of what's to come when clients and their pets enter.
Sign up to receive the latest news from veterinary business experts.