Diversity, Inclusion Lacking on Veterinary College Campuses
A new survey of U.S veterinary students reveals that there is much room for improvement when it comes to social climate on campus.
Published: June 13, 2018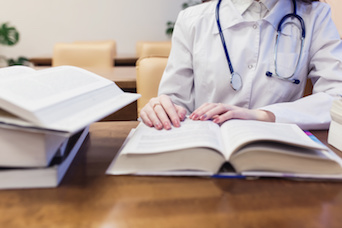 In 2011, the Association of American Veterinary Medical Colleges (AAVMC) conducted a
survey of college climates
at all 28 U.S. colleges and school of veterinary medicine. The results suggested that while the majority of veterinary students are comfortable on campus, some underrepresented individuals may not feel that same level of comfort.
And now, results of a second survey of 2,671 students across all U.S. veterinary colleges show improvement in some areas but stagnation in others.
Both studies examined student, faculty, intern/resident, staff and administrator perspectives on the inclusion and comfort levels of veterinary students from underrepresented groups, including racial and ethnic minorities, those with impairments or disabilities, and LGBTQ students.
RELATED:
Findings from the new survey show that the level of sexist, racist and homophobic comments appears to have increased among veterinary students since the last survey, according to the AAVMC. Some of the key study findings include the following:
Over 40 percent of students reported hearing sexist comments from other veterinary students.
One in three students reported hearing sexist comments from veterinary faculty members.
One in three students reported hearing stereotypical comments — related to race, gender identity, sexual orientation, disability, religion or other demographic characteristics — from other veterinary students.
Nearly 20 percent of students reported feeling as though other veterinary students were purposefully excluding them from veterinary college life.
While the survey found that most students reported feeling "very comfortable" with racial, sexual orientation, and religious differences, underrepresented students remain more likely to report less comfort around their peers.
"We're making some progress, but there's still a lot to do," Lisa Greenhill, EdD, AAVMC senior director for institutional research and diversity and one of the study investigators, said. "This data will help us develop the kind of programs that will lead to constructive social change and eventually, more supportive academic climates within all AAVMC member institutions."
Nationally aggregated findings from the new study will be presented in the Journal of Veterinary Medical Education
next year.
Veterinarian's Money Digest
®
recently had the opportunity to speak with Joseph Taboada, DVM, Dipl. ACVIM, a professor and associate dean at Louisiana State University School of Veterinary Medicine, about the results of the most recent survey and the work being done at Louisiana State University to create a more inclusive environment.
Sign up to receive the latest news from veterinary business experts.