Depression, Quality of Life in Veterinary Students
A recent veterinary school survey revealed a high incidence of mental well-being issues, underscoring the need for mental health resources for students.
Published: May 18, 2018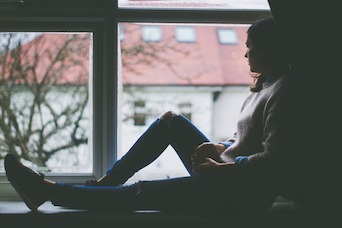 Numerous studies indicate that, compared with the general U.S. population, veterinarians suffer from increased rates of depression and
suicide
. Veterinary students are also at high risk for poor mental well-being due to a variety of factors, including heavy academic pressure, financial strain and an uncertain job outlook after graduation.
The University of California (UC), Davis School of Veterinary Medicine recently conducted a
two-part study
to assess depression and health-related quality of life (QOL) in first- and second-year veterinary students.
Study Design
Online surveys were administered on a voluntary and confidential basis to the classes of 2015 and 2016 at UC Davis during fall of year one and spring of year two. In the four-year DVM program, students take comprehensive examinations at the end of year two and enter clinics during spring of year three.
RELATED:
The first survey was a shortened version of the Primary Care Evaluation for Mental Disorders Procedure Health Questionnaire (PRIME-MD PHQ). Two questions prompted "yes" or "no" answers suggesting symptoms of depression experienced within the previous month, such as prolonged hopelessness and decreased interest in activities.
Additionally, a Short Form-8 Health Survey (SF-8) scored students on eight aspects of mental and physical QOL, including body pain, energy and fatigue, social functioning, and psychological distress. Scores below 50 suggested poor well-being for a particular aspect. Responses were compared with published values for the general U.S. population.
Results
The 2015 and 2016 classes at UC Davis consisted of 135 and 138 students, respectively. The proportions of students who completed surveys during their first and second years was as follows:
Class of 2015: 65.6 percent (PRIME-MD PHQ) and 61.9 percent (SF-8)
Class of 2016: 31.9 percent (PRIME-MD PHQ) and 30.0 percent (SF-8)
Combined PRIME-MD PHQ results for both classes revealed that 38.9 percent and 51.1 percent of respondents indicated depression-related symptoms during their first and second years, respectively. The incidence of depression did not correlate significantly with class year, gender, age, marital status, living arrangements or whether students had dependents. However, students in the class of 2015 were significantly more likely to indicate depression during their second year than their first year.
Combined results from the SF-8 survey for both classes revealed that only one of eight examined QOL components (physical functioning) met desirable levels during the first year, and students averaged below desirable levels on all QOL aspects during the second year. Female students were significantly more likely to have lower mental QOL scores than male students, and average scores for both classes were lower than reference U.S. population scores.
Take-home Message
Symptoms of depression were noted in a significant percentage of veterinary students. Likewise, QOL assessments indicated below-reference scores for all mental components, and physical QOL scores were desirable only during the first year of veterinary school. While the study did not include diagnosis via a physician, the authors concluded that veterinary students are a high-risk population for depression. Therefore,
mental health resources
should be emphasized in all U.S. veterinary curricula.
---
Dr. Stilwell received her DVM from Auburn University, followed by a MS in Fisheries and Aquatic Sciences and a PhD in Veterinary Medical Sciences from the University of Florida. She provides freelance medical writing and aquatic veterinary consulting services through her business, Seastar Communications and Consulting.
Sign up to receive the latest news from veterinary business experts.