Can Computer Algorithms Replace Animal Testing?
A new report shows that a database-specific software program was repeatedly more accurate than animal testing in detecting chemical toxicity.
Published: July 12, 2018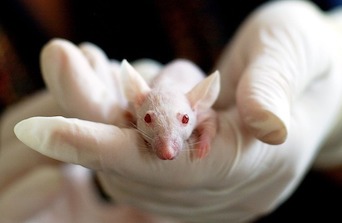 On a global level, an estimated 3 to 4 million rabbits, rats, and other animals are used annually for chemical safety tests. This week, however, a team of toxicologists published a report revealing a digital chemical safety screening tool that could greatly reduce the need for 6 common tests that account for nearly 60% of the chemical tests conducted on animals, including tests for inhalation damage, skin sensitization, and eye irritation.
Published in
Toxicological Sciences
,
the report details that the algorithm can predict toxicity accurately for tens of thousands of chemicals. According to the team, led by Thomas Hartung, MD, of the Johns Hopkins University Bloomberg School of Public Health in Baltimore, Maryland, this range is much broader than other published models achieve.
RELATED:
The software works by comparing a new chemical with any closely related compounds. From there, it assesses the probability of toxic effects by referencing properties of the known chemicals. On average, the new tool reproduced the animal test results 87% of the time—which is better than animal tests themselves can do. The group also said the tool could eliminate the need for duplication that is common in animal testing. The team found, for instance, that 69 chemicals were each tested at least 45 separate times using a method that involved placing a chemical directly into a rabbit's eye.
Although the screening method has achieved many successful results, it also has limitations. For example, although the algorithm can predict irritation, testing for complex toxicities, such as those indicating an increased risk of cancer, are currently unachievable.
The FDA and the Environmental Protection Agency have begun formal evaluations of the new method to assess whether it can serve as a viable substitute for a large portion of the animal tests currently used to evaluate the safety of chemicals in foods, drugs, and consumer products.
Sign up to receive the latest news from veterinary business experts.