Bizarre But True: Dog Shoots Man During Hunting Trip
A duck hunter and former college football player in Mississippi had to have his left leg amputated as a result of the injury.

Published: January 15, 2019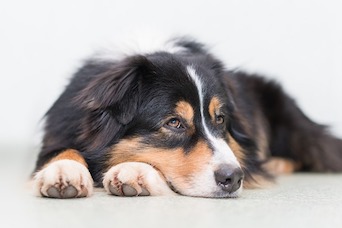 A fateful series of events led to the amputation of a man's leg after being shot by a dog. According to multiple reports, Matt Branch—who was once a linesman for the Louisiana State University football team—and a group of friends and family were partaking in an annual duck hunt in Mississippi on December 28 when the accident occurred.
Just before 10 am, the group was assembling their equipment for the day when Branch laid down his 12-gauge shotgun in the bed of the truck the men were riding in. He then walked to the passenger side of the vehicle to finish getting ready. Upon noticing that his human companions were getting ready to load the vehicle for the hunt, a fellow hunter's Labrador retriever jumped onto the truck's bed. As the dog walked through the area to find a place to sit, he reportedly stepped on the safety of the shotgun, which subsequently fired the trigger. The gun shot through the bed of the truck and struck Branch in the left thigh.
Instantly, Branch fell to the ground and started screaming in pain. "Everybody looked up," Micah Heckford, one of the men in the group, told local news reporters. "The first thing I saw was Matt, and, within 2 to 3 seconds, he realized he was hit."
The group acted quickly, calling 911 and loading Branch into the truck and driving him to an area more easily accessible to first responders. Branch was first taken to a nearby medical facility before being transported to University of Mississippi Medical Center. Since the incident, Branch has undergone multiple surgeries, including the amputation of his left leg. He is expected to recover, and family members have said his cognitive abilities seem to be unaffected.
Oddly enough, this incident is not unprecedented. More than 10 people have been accidentally shot by dogs in the past decade, most during hunting excursions.
"I would like to encourage everyone…to take the time to not only double check themselves going forward, but take the time to double check everyone else you're hunting with as well," Heckford wrote in a Facebook post detailing the day's events. "Do not be afraid to be that guy on every hunt that reminds everyone multiple times just how important safety is."
Sign up to receive the latest news from veterinary business experts.